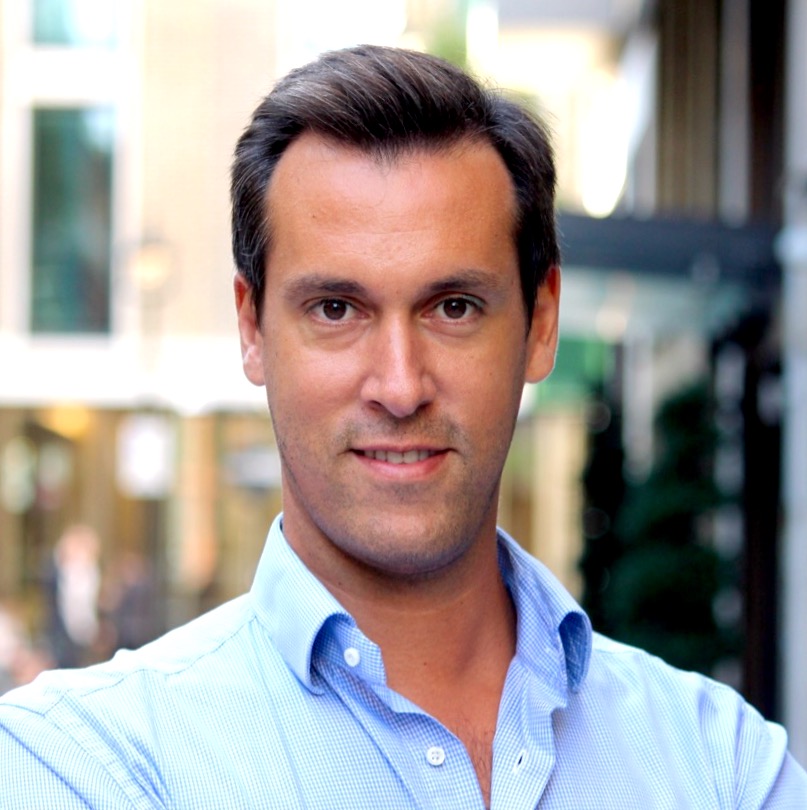 Andrea is Investment Director at Ingenious Media, where he is involved predominantly in financing deals for studio and independent projects alike, offering a variety of production services including a full range of equity, gap and debt financing solutions.  His remits include sourcing and evaluating projects, running commercial negotiations and managing all aspects of the production and exploitation of film and television projects.  In over six years at Ingenious, Andrea has been involved in the financing and production of a varied and impressive slate of films, including: the multi-award winning Life of Pi;  Avatar (the highest grossing film of all time);  Oscar-winning films Selma and The Golden Compass;  Oscar-nominated films The Descendant, 127 Hours, Carol and Brooklyn;  five films in the long-running X-Men franchise;  the highly successful The Heat, Rise of the Planet of the Apes and The Fault in Our Stars;  breakout British hits including Suffragette and The Best Exotic Marigold Hotel, as well as critically acclaimed  A United Kingdom and Pride, among many others.
Andrea has gained broad experience in the international film market having worked for nearly two years as Sales Executive at The Works Film Group and, previously, as Acquisition Executive for the Italian distributor Officine UBU. He has been actively involved in the acquisition, launch and sales of several successful independent films including: the Oscar-winning documentaries The Cove and Man On Wire; the Oscar and Golden Globe-nominated I Am Love by Italian director Luca Guadagnino; the critically acclaimed Michael Winterbottom's feature films 24 Hour Party People and Genova; and Shane Meadows' This Is England and Dead Man's Shoes.
 1. How did you hear about the Inside Pictures programme? What's your impression so far?
I have known about the programme for a number of years now, as I met many previous participants in London and at film markets.  I feel privileged this year to be given the opportunity to be part of this exciting programme.  The first module in London has been very intense and gave us all the opportunity to discuss interesting topics about current trends in the industry. The speakers were all able to share with us some real insights and it was fascinating to hear more about their roles in the value chain and how important it is to always stay informed and updated on what is happening around us.  Now I can't wait to attend the module in Los Angeles…
2. You currently work at Ingenious Media as Investment Director. Can you tell us what you look for in a project? What type of projects particularly excite you?
My role at Ingenious requires me to focus on the commercial side of entertainment deals, which includes sourcing and evaluating projects, running commercial negotiations and managing all aspects of the production and exploitation of film and television projects.  We look for projects that have the potential to become commercial successes and attract wide audiences, while keeping an eye at quality and the potential to win awards.  We look for a number of things when we select projects, but of course each film is different and there is no guaranteed recipe for commercial success.  We like to get involved at an early stage, that way we can help get the project off the ground and ensure that we work with the best teams to realise the film.  Alignment of interest with our partners is essential for us.  We like to see a good creative team behind a project, with a strong track record of quality films but also commercial potential.  We spend a good deal of time reviewing the script, budget and finance plan and we try our best to find those projects where great stories become great films that could also become big hits. Easier said than done…
3. For anyone interested in working in film finance, can you tell us how you got started in the industry?
After completing a Master in Management and Economics in Arts, Culture, Media and Entertainment at Bocconi University, I started my career in Acquisitions and Business Affairs for an Italian production and distribution company.  I then wanted to get more international experience and in 2009 I decided to move to London to work for The Works Film Group.  In the nearly two years I spent there working as Sales Executives I gained broad experience in international sales having been involved in the acquisition, launch and sales of several successful independent films.  While I really enjoyed working in international sales I felt I wanted to become more involved in the financing sides of entrainment deals and in 2011 I was offered a position at Ingenious Media, the largest independent investor in the UK's creative economy. A company that since launching in 1998 has successfully invested in excess of £9 billion in the sector and has a long and successful track record of collaboration with many of the world's premier content businesses, including major and mini-major US film studios and some of the world's leading independent producers and distributors of films and television programmes, including: Fox Searchlight, 20th Century Fox, Sony Pictures, Warner Bros., NBC Universal, Lionsgate, STX, Pathé, Film4, StudioCanal, Working Title and BBC Films.
4. What are you working on at the moment?
We have been extremely busy recently closing a great number of deals with a good variety of partners and counterparties. Definitely worth mentioning is another film from our long term relationship with Pathe called The Little Stranger from Oscar-nominated director Lenny Abrahamson. The film is a period ghost story that follows a doctor who, during a hot summer in 1948, is called to treat a patient at a haunted country house, starring Domhnall Gleeson, Ruth Wilson, Will Poulter and Charlotte Rampling.  Another recent exciting film is a project with STX called Adrift, which follows the true story of husband and wife Tami Oldham and Richard Sharp in their fight for survival after their ship is wrecked in a storm. The film stars Shailene Woodley and Sam Claflin and is directed by Baltasar Kormakur.  We are also currently producing Andrea Di Stefano's Three Seconds, which stars Rosamund Pike and Joel Kinnaman. The film follows an ex-convict working undercover intentionally gets himself incarcerated again in order to infiltrate the mob at a maximum security prison.