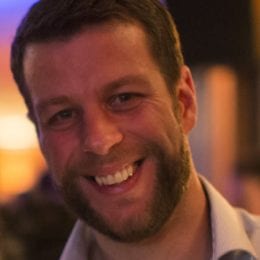 Davide Nardini grew up between Italy, Spain and France. He studied History and Philosophy at Sapienza, University of Rome and subsequently working in a fast and challenging environment, assuring efficiency and quality to delegates attending film markets (Rome, Venice, Cannes).
Always fascinated by the business side of the film industry, he moved into film distribution and business affairs from festival organisation and in 2011 founded a cinema in Rome ("il Kino"), which quickly became (and still is) a point of reference within the Italian film industry. Davide also set up the first channel for independent European films on Cubovision, Telecom Italia's VoD service. Passionate about distribution, the move to London was a natural fit. After a short period in France working for a TV company as a buyer, Davide woredk for the BFI in London, where he served in the business affairs team gaining his first credit in LOVE IS ALL (2014, Longinotto), in addition to working on several projects including a partnership with iQiyi, the Chinese platform, for the distribution of European cinema in China.
After a period as a consultant with clients in both film and TV industries (TCB Media Rights, Curzon Artificial Eye, MIA-International Audiovisual Market of Rome), last year Davide joined Palomar as Acquisition and Sales consultant, working on setting up the international strategy of the company. Encouraged by strong relationships with the talented team at Palomar, Davide increased his involvement in 2017, appointed to International Affairs where he works with the management overseeing all of Palomar's international productions, including the films THE FURY OF A PATIENT MAN (2016, Arevalo), PIUMA (2016, Johnson) and THE HAPPY PRINCE (2017, Everett), as well as other exciting new film and TV projects.
1. How did you hear about the Inside Pictures programme? What's your impression so far?
The first time I heard of IP was from a friend who's a London-based producer and, when I looked into it, the scheme immediately caught my eye for the quality of the participants and the networking, the level of the insight into the film industry together with the amazing opportunity to fully understand how things works on the other side of the pond. That same year, two colleagues endorsed me and had my first introduction: meeting with the team really clarified the importance and impact the programme would have on my career and understanding of the film business. It was a no-brainer for me and although I felt I wasn't ready to apply, I kept it as a fundamental goal to be able to compete for the selection, which I did, and I couldn't be happier when I found out I had been selected.
I'm absolutely happy with what I've experienced so far and the feeling of being part of a talented and experienced group of people is fantastic: all the discussions and information shared are invaluable and all delivered within a friendly environment, which is very helpful to feel you at ease and increase the level of engagement.
 2. You currently work in International Affairs at Palomar. What does your role involve?
I am currently responsible for all international activities of the company. From finding new strategic partners for our productions, to scouting for new projects, negotiations, development, financing and also a bit of marketing. It is a very rewarding process because you really are part of the project, working with the creatives and making sure they have the right support to bring their ideas and vision to life. I feel privileged because I have the opportunity to work on every aspect of our international productions from both the business and the creative side.
 3. You founded a cinema, il Kino, in Rome in 2011. Could you tell us a little bit about the project? What does the future hold? 
The Kino is a fantastic idea: young professionals gathered to make something unique and completely different from the norm in Italy. We created a space where people could go and watch an independent film in its original language, both Italian and from abroad, but also share a social space where to discuss, meet and exchange ideas. We also wanted to create this space with different elements: we added food and wine (it is still Italy!), so we started inviting not only great talents from the film industry to share their experience, but also independent producers of wine and food. This has over the years, proven to be a formula for success. Now Kino is a cinema, we have a successful training programme, we do partnerships and activities all around Italy (mostly curating) and we opened a new Kino in Berlin. More will come soon both in Italy and abroad, with the hope to create a network for indie films.
 4. What are you working on at the moment?
I have two films I'm taking care of currently: an adaptation of LA PARANZA DEI BAMBINI, the book by Roberto Saviano published last November (2016)  in Italy which will be ready in 2018. It is a powerful drama directed by a young and talented Italian director Claudio Giovannesi. We recently joined as co-producer a film from UK: a first feature film of a very promising new director, which will be shooting in 2018. On the TV side, we are now in the writing phase of GADDAFI, a TV series about the Libyan dictator written by Roberto Saviano and Nadav Schirman and produced in partnership with eOne. Also, a fantastic TV series from a young and incredibly visionary Italian author from Sardinia: a gritty western with steampunk elements that has one of the best scripts I've ever read. We also joined forces with another Italian production company for the TV adaptation of THE NAME OF THE ROSE, the famous book from Umberto Eco. There is more, but these are my main projects at the moment.