What attracted you to Inside Pictures (IP)?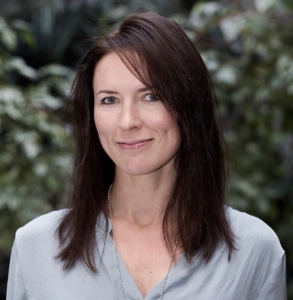 Several industry colleagues recommended it because of how the Programme develops your way of thinking about the industry and expands your network. I also wanted to develop my approach to business strategies, and because you are closely together with 19 industry colleagues and entrepreneurs and you share experiences and information. Even though we are focusing our own companies and area of the industry, I think this level of industry wide collaboration is very valuable and important.
I also thought it was perfect timing during the pandemic, for every possible collaboration. None of us knows what's going to happen next. Everything is changing fast in response to it and it is hard to predict how it will impact the film industry in the long term. Being on IP means you get to be part of the discussion.
Please talk us through how films get on your radar for acquisition? What's the typical journey, if there is one, from when Yellow Affair (TYA) gets involved to being acquired?
We participate in co-production and financing markets, track projects and talent and this is where some of the new content will be picked up. TYA has been around for over a decade now and we have a very wide network of producers globally who we constantly keep contact with. It's very easy for producers to identify what type of content we are looking to represent and what type of expertise we have. We also executive produce and consult, and many projects (both TV series and film) are picked up at script/deck stage and we help to package those together with the producer. Consequently, a lot of projects come because the producers approach us and we may have a long history working together.
We have a small team at TYA and if we are to acquire something, we all need to love the story, and we need to agree this is something that we can make work. I think all projects, film or TV, are always about the collaboration between filmmakers, producers and sales agents. Our expertise is in what's happening inside the market and what is the value of the project. Therefore, you [and the producer] really have to agree where the film or series, is going. Who is the audience and how and where they consume content. Is it a theatrical release? Or maybe it works best on a streaming platform? Nowadays, it is very crucial to decide that very early on, hopefully already in financing.
DOGS DON'T WEAR PANTS (2019) and MASTER CHENG (2019), those were a little bit different. Mika Kaurismäki (director of MASTER CHENG) we've worked with for many, many years. We came on board to the project early and were also helping putting the international co-production (UK, China) together through our contacts. With J.-P. Valkeapää (director of DOGS DON'T WEAR PANTS) we worked on his previous film (THEY HAVE ESCAPED, 2014). It was natural that we started looking at the script for DDWPs very early and expressed an interest. Marianna Films and Helsinki Film, the production companies, are also part owners of The Yellow Affair. We work very closely and similarly on many other projects with them.
In your 13 years in film production and distribution, what significant changes have you seen?
There are more opportunities for film and TV series distribution. When I started, film distribution was heavily focused on theatrical releases. Don't get me wrong, I believe in the cinematic experience now as I did then, but especially arthouse film distribution has been challenged since and there are many films that don't necessarily work as a theatrical release. Sometimes the release strategy is better suited to streaming services, or TV. For all films there are more distribution opportunities. Another big difference is TV series, which when I started was much less significant part of the market. Now they are thriving and compete with film in quality and as an equal in some senses. TYA has also moved into acquiring, packaging and selling TV series.
Streamers have also brought changes in financing of content and there are more opportunities in Europe in terms of film financing.
Non-English, foreign language content is more commercially viable now, and is being distributed much more widely than 13 years ago. When I started out, it was extremely challenging to license sub-titled films in English speaking territories. With the success of Nordic noir, streamers began acquiring foreign-language content, especially TV series. Streamers expanding to local territories and bringing foreign language content to our screens has made a difference and North American audiences are not so reluctant to stream non-english content if word-of-mouth is positive.
Consequently, I think that's what makes people more open to content from different cultures and continues to drive demand.
What in your opinion makes a good sales agent and how can filmmakers/producers get the most out of their sales agent?
The sales agent is the one hustling in the middle of everything. We do not only sell, it is a constant collaboration with funding bodies, buyers, festivals and producers. Sales Agents know what buyers are looking for and they know what kind of projects your films/TV series are competing with because of their interactions at all markets, and what festivals are selecting, and how any of those variables could be changing in the marketplace, as it's happening. Sales agents are generally the first to know. Producers should always look to engage with Sales Agents to draw on their expertise in all areas. Their knowledge of the marketplace as it exists and where it is heading can be vital in the very early phase of production. Sales agents have a strong sense of where the industry and film distribution is going in terms of the bottom line – what sells.
A good sales agent knows their content, audience demographic and is really up to date on all the territories censorship issues and acquisition trends. I also value an open conversation between sales agent and producers about the market and being honest about what is realistic and possible. Positioning a film sometimes requires fine-tuning and this too comes from a collaboration between filmmaker, sales agent and publicist.
What kind of projects are likely to interest Yellow Affair as an Exec Producer?
As a small company, we are flexible, have fast decision making process and can work in different ways as an EP to suit any film or TV series. As far as what we might choose to EP, it's usually an established production company/producer leading the project. The projects we EP tend to be slightly bigger budget. They have name cast or an established director already attached. Most importantly, the projects need to have clearly demonstrated value in the marketplace or a setup that it can be built and packaged. Original content and strong story is what we are always looking for.
What's been the greatest impact on you/your company from COVID?
Films that were going into production were delayed. The knock-on effect was that new films got delayed and didn't appear in the market until much later than planned, in some cases productions had to go back to financing.
A positive from this overall lack of content has been seeing our library sales pick up. After 12 years or so, we have over 100 films and TV series. Library has always been very important to us, and appetite for completed titles, from the broadcasters and streamers alike, has increased during the pandemic and kept our head above the water. Our move into TV series was also vital at this time as they kept selling during the pandemic, not being affected by cinema closures.
The slimmed down festival programmes, meant there were much less opportunities to have an A-class festival premiere. With all the virtual and hybrid festivals over the last 18 months, it's became very important to have good digital marketing materials and long standing relationships with buyers, but the good old market buzz is hard to generate when there's no physical festival taking place. Publicity has been challenged also and it has been more challenging to get a trade review during festivals. As all visibility has been challenged, this has meant more work for the sales agent than pre-COVID.
What's changes or innovations, in response to COVID, have you seen that will be for the greater good of the industry going into the future, and what can't you wait to see be 'normal' once again?
Exhibitors and theatrical distributors have had a really challenging times because of closed, or restricted access to cinemas and not only that, it was challenging already before the pandemic. I think the theatrical distribution business model needs a bit of rearrangement in order to compete with streamers.
Personally, I can't wait to get back into cinemas and I think that they will recover slowly, and people will return – I do believe that.  Watching a film with an audience and sharing in those reactions will always be something people enjoy and are ready to pay for.
The theatrical window change has accelerated during the pandemic. Watching premium films at home is here to stay. We shall see if the release windows for theatrical get shorter and shorter across all films. Then again, small indie films might achieve a longer run in theatres now because the bigger studio movies head to streamers sooner than before… There will certainly be different kinds of distribution strategies for different films, and we will only find out what works over time. In US there seems to be a specific audience that wants to watch films only online. Maybe those are the same people who wouldn't ever go to the theatre? Maybe they're too remote from cinemas or lack real choice at the cinemas local to them? For those film fans, it's a great opportunity to get to see the films they want to see, now. Whereas I feel like audiences wanting the theatrical experience are willing to wait for theatres to re-open properly.
Most importantly, I can't wait to be back at a film and TV market which is 100% in-person event.
If the pandemic started today, what do you think you would do different to make it better/easier on the company and/or your own well-being?
Like a lot of people, we probably underestimated how long the pandemic was going to last. In hindsight, we would probably spend more time in acquisitions, developing new content and/or upcoming content that is close to going into production. Knowing what we know about virtual and hybrid markets, it would be easier to make most of those, we would start creating digital marketing materials right away and obtain all tools and tricks for efficient online meetings. In the beginning it was hard to respond to that challenge as the job had always been about being physically there, at the festival, and people watching your films in cinemas. Suddenly, you're not, and the buyers are only able to watch your films online. Luckily, having strong and close buyer contacts, keeping contact has been easy even without meeting face to face for soon 2 years.
Personally, being based in New York, I've always worked a lot from home, so that was already a familiar way of working for myself. Having dual citizenship has allowed me to travel during pandemic and spend time at our Helsinki office too, and be mobile. For us, we were able to adjust to pandemic quickly, but we could see re-organizing taking much more time for bigger corporations and broadcasters.
Sunday afternoon, it's raining, you've nothing else to do, what are you watching?
It would have to be something I haven't seen yet. I know, I would love to see PROMISING YOUNG WOMAN (2020). I would probably put that on.