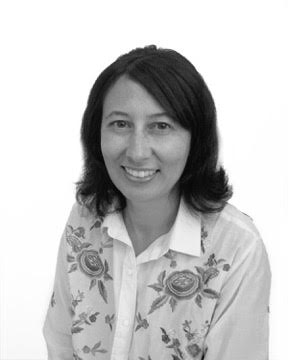 Naomi has worked in business and legal affairs roles for almost 15 years in New Zealand and the UK, with the last nine years specifically in the screen industry.  In addition, she has worked in freelance production roles in New Zealand.
Since 2015, Naomi has been based in the UK working with a range of companies; See-Saw Films (THE KING'S SPEECH, LION), Lionsgate, On the Corner Films (AMY, SENNA) and currently Focus Features (part of Universal).  During that time, she has also provided business affairs services to New Zealand producers and assessed early development funding applications for the New Zealand Film Commission (NZFC).
Prior to coming to the UK, Naomi worked for seven years in New Zealand screen funding agencies, most recently as the Screen Incentives Manager at the NZFC, where she was instrumental in re-designing New Zealand's screen incentives, and before that as the Head of Business Affairs, where she also designed new documentary and business development funding schemes. She is currently a producer on a feature documentary and has also written, produced and directed short films and theatre.
1. How did you hear about the Inside Pictures programme? What's your impression so far?
I think the first time I heard about Inside Pictures was in my previous job at the NZ Film Commission as our then CEO, Graeme Mason, often referred to it as an example of a very successful professional development programme. I became more aware of it as a possibility for me when fellow New Zealander Jill McNab was accepted on the course in 2015, which was about the same time I moved to London. All the Alumni I asked spoke extremely highly of the course so I was worried it wouldn't live up to expectations – that of course hasn't proved the case. Already I feel I am part of a very impressive, talented and friendly network and getting excellent access to people in the industry.
2. You began your career in law before moving into television and then film. Did you always know you wanted to work in the creative industries? 
Yes, but my desire to work in the creative industries has always been tempered by my desire for financial security, thus the law degree! I tried to work as much film into my law degree as possible though, for instance by making a short documentary for my Media Law honours paper. Immediately after university I looked for work in the industry and was offered a vision mixer traineeship, but as it was freelance I decided against it and took a job at a law firm instead.
3. You are currently working in a freelance capacity. What advice would you give to someone thinking about working as a freelancer in film? What are the main challenges and benefits of working in this way?
It depends on what are you are freelancing in and where you are based but it always paid to have a back-up skill. For instance, I freelanced in production in New Zealand after I went back to film school but I always had to temp in between jobs. I am now freelancing in legal/business affairs but have been lucky enough to get a series of fixed-term contracts (e.g. maternity cover) so it is not so risky. Cash flow is the main challenge. The benefits are getting exposure to a wide range of businesses within the industry, from independent production companies to studios.
4. What are you most looking forward to about Module 2?
I have previously been to LA before doing the rounds of the studios to promote New Zealand's screen incentives. This time around I'm really interested in meeting with the people that I didn't meet in my previous role but have more to do with now, e.g. agents, managers, guilds, smaller production companies and digital platforms. I'm also looking forward to seeing my fellow participants again and the good weather in LA of course!
5. What are you working on at the moment?
I am just finishing up a maternity cover contract at Focus Features and have been mainly involved in contracting film acquisitions. Immediately after Module 2 I start a 3-month contract at Fremantle Media which will primarily be contracting TV sales.