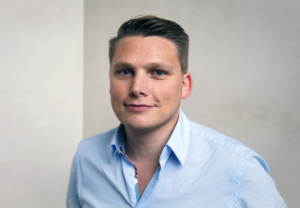 Rajko Jazbec was born in 1982 in Slovenia and grew up in the mountains of Switzerland. He holds a degree in Mechanical Engineering and a Master of Science in Business Administration. In 2004 he started directing and producing short films while working in other sectors like the financial industries.
He is producer and managing partner at the Zurich based film production company CognitoFilms and at the Berlin based series development and production company Serienwerk. He is part of the ACE Producers Network.
With CognitoFilms he produces films for an international audience and works with filmmakers that are distinguished by a style of their own. He believes in a long-term cooperation with his writers, directors and production partners. Currently he is emphasizing on English language productions like the debut film 50 MILES FROM BOOMTOWN which has been part of the Creative Producing Lab at Sundance and was semi-finalist at the Academy Nicholl Fellowships in Screenwriting.
How did you hear about the Inside Pictures programme? What's your impression so far?
I remember having read about Inside Pictures a couple of years ago while checking for possible programmes I could join during the progress of my career. When Maximilian Leo from Augenschein was selected for Inside Pictures last year, I started to consider an application. At that time we just finished a feature film co-production with his company. Everyone else in my network who was involved with Inside Pictures recommended it in the highest possible way. After meeting this year's group and having the impression from the first workshop I couldn't agree more. It's an eye-opener. All the insights we get from the team, the tutors and speakers as well as the immense knowledge inside the group is priceless. Completed by a great organisation. I'm looking forward to new friendships and lasting business relationships.
When looking at new projects to get involved in, what elements are you most interested in?  Does the decision-making process differ depending if you are looking at features or series?
First, the writers and directors. If we're not interested in them, I don't see the point of starting a working relationship and mastering all the challenges together. And working for the first time with a writer or director, it is important to analyse the first couple of months – and having the courage to go separate ways if you don't share the same vision. At this point, the sunk costs are still bearable. In addition, we evaluate every project according to its potential and how interested we are in the content. We try to elaborate the financial and artistic goals and to define a clear vision of a project. If we're convinced by its outcome – we go for it. It's the same process for series, but the set of criteria vary. The financing strategy and potential partners need more attention.
What was the motivation to not only start 2 businesses but in 2 different countries (Switzerland and Germany)? What are the advantages and challenges?
I started the Zurich-based CognitoFilms back in 2012 while I was studying business following some work experience as a production manager and line producer. In 2014, my business Partner Dario Schoch joined the company with his projects and we shot 2015 our first feature film. We established our company in Switzerland and reached out to Europe with co-productions and training programmes like EAVE and ACE. In 2016 I got the opportunity to join the Berlin-based Serienwerk. The company was founded by three creatives with a focus in serial storytelling which I'm very interested in. Germany is for me a very logical country to do business as it is the same language territory but with a bigger market. And I love entrepreneurial work so it was also quite a pragmatic decision to step into this second adventure.
A clear advantage is to leverage the experience and the network. It's not exactly the same – but it's getting closer. The biggest challenge we faced with Serienwerk is the workforce. I struggled in balancing my available time for both companies and also my partners have been often absence for their writing or directing jobs outside of the company. Our strategic goals did not match with our people and financial resources. I would say we missed some nice opportunities by not being able to keep the momentum. A common business problem but still a good lesson to learn when you're directly involved in it. We adjusted our internal workflow and goals and we're currently in a reorganization phase to be better prepared to grow the company. It's still a lot of fun, too.
You trained in Engineering and Business before coming to film production. How did your work in other business sectors influence how you set up and run your production companies?
Since my childhood I was attracted to everything related to film.  But I had neither the opportunities nor the courage to pursue it. My mum said – it's better to start with something solid. Hence, I ended up studying engineering while I started to shoot short films and working on student film sets in my spare time. The engineering training and work improved my skills in project management, data and numbers, and logical problem-solving approaches. The business training and the experience of working in a big financial corporate showed me a lot about business politics, dealing with higher management people and organizational insights of structuring and standardize as much as possible. I believe in the saying, "that we are the sum total of our experiences". Having this diverse background helped me a lot in making decisions. It's very valuable to balance the daily challenges of agile small companies with some structure and strategic reconsiderations.
You're currently working on your first English language project 50 Miles From Boomtown which was part of the Sundance Labs. How was that experience and how did it impact the direction of the project?
I'm very excited about this project and to work again with the writer and director Flo Linus Baumann. I produced one of his short films in Switzerland before he studied at the NYU Tisch School of the Arts. He developed the script over the last years and went with his former US producer to Sundance. So unfortunately, I was not part of it. But for sure it put the project into the spotlight  and opened doors. Last year I took over the project as the development is financed out of Switzerland. We're now ready to enter the financing phase – as a Swiss co-production –  and we will start to present the project this fall.
What's next for you with CognitoFilms and Serienwerk?
I am fortunate with the number of upcoming projects! We will shoot two feature documentaries and a feature fiction this fall and next spring. In addition, a short film by a promising director co-financed by Switzerland and Serbia. Most probably another two feature films next summer – a comedy/drama co-produced with the Czech Republic and a documentary co-produced with Germany to be filmed over the next two years. With Serienwerk we're in development of the first original scripted audio series for Amazon-owned Audible Germany.