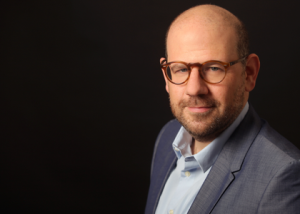 Tobias Alexander Seiffert is an Acquisitions & Co-Productions Executive, with a broad working experience in the film sales and distribution industry. He holds a diploma in International Producing from Filmakademie Baden-Württemberg, Germany and completed the European Masters in Audiovisual Management Programme at the Media Business School, Ronda/Madrid, Spain. Tobias started his career as an intern with the marketing / sales departments at international licensing companies Bavaria Film International (now Global Screen) and Summit Entertainment (now merged with Lionsgate) before he joined Michael Weber in 2006 to build up and run the marketing department of Weber's then newly created international sales company The Match Factory.
At The Match Factory he was responsible for planning, budgeting and coordinating all marketing activities as well as monitoring international distribution of the mainly arthouse titles handled by the company, which included the festival launches of ON THE EDGE OF HEAVEN by Fatih Akin and LIGHTS IN THE DUSK by Aki Kaurismäki at the Cannes Film Festival 2006.
In 2009 and after a year working for production company Greenskyfilms in an acquisitions and business development role, Tobias joined the marketing department of then Leipzig-based German distributor Kinowelt (now StudioCanal), where he was responsible for planning, structuring and executing local theatrical release campaigns for commercial titles such as BROOKYLNS FINEST by Antoine Fuqua and SAW 3D by Kevin Greutert. At Kinowelt, and working closely with then Head of Distribution Kalle Friz, Tobias gained the fundamentals of movie marketing, especially positioning and audience targeting: knowledge he thinks is essential and key for his following career in acquisitions.
Relocating to Berlin in 2011 and joining distribution company Senator, Tobias first orchestrated the German theatrical release of THE FIGHTER by David O'Russell, before he moved to acquisitions shortly after. Acquiring international titles at all project stages from pre-buy to pick up for German-speaking all-rights distribution he also was involved in TV and online rights sales, which included acquisitions backing – essential in the German marketplace.
In 2013 Tobias was promoted to Vice President, now additionally handling international Co- Productions for Senator. During his tenure at Senator, Tobias was involved in the acquisition of titles such as SAMBA by Olivier Nakache and Eric Toledano, THE MASTER by Paul Thomas Anderson and SIDE EFFECTS by Steven Soderbergh, developed an empirical analysis tool for release forecasts and competitive P&A planning and designed the company's strategic participation in "First Steps", the leading German award for young talents in film. In 2014 Tobias was named a "Screen International Future Leader in Sales & Distribution" by the magazine's Cannes edition. Following the merger of Senator and French international sales company / German distributor Wild Bunch, Tobias left the company in 2015.
Following the takeover of Tobis by Timm Oberwelland, Peter Eiff and Theo Gringel in 2016, Tobias joined the 45-year-old company, which at this point was solely a distribution company. He helped the new owners to restructure the acquisitions department and respective internal processes, and is – in extension to his role in acquisitions – currently working on to establish the new Tobis as a partner for international co-productions, by his view a need in today's competitive market.
1. How did you hear about the Inside Pictures programme? What's your impression so far?
A friend of mine and alumnus, Wolfi Behr told me about it and introduced me to the programme. Seeing who's been at Inside Pictures and who's career it helped to shape, reading through what it's about and the idea of sharing ideas and experience together: I knew I wanted to apply. My impression? I don't' really know where to begin: the lectures, my course mates, the networking – especially the networking – so far it definitely exceeds my expectations. And the project work, yes – sure it's time consuming, but it's been a tremendous and rewarding learning experience so far: working closely on it with my project partner Ann Phillips and needing to think through every single step of financing a movie together. It really helps to understand the process and see things from a different perspective as I usually do, working on the other side of the table.
2. What does your role at Tobis involve?
I joined Tobis prior to Cannes 2016, when Timm Oberwelland, Peter Eiff and Theo Gringel just had bought the company a couple of months before. I helped them to restructure the acquisitions department, focusing on broadening the Tobis acquisitions profile, and additionally to position the company as a potential partner for international co-productions. So, a lot of my time apart from the day to day business of evaluating and assessing projects for our market that come to us via sales agents is networking; finding new ways to get on board with exciting projects earlier on. That includes finding talent, identifying interesting producers, talking to financiers and agents – looking for interesting IP, and yes, analyzing market data is part of the job too. With my recent promotion to Head of International Acquisitions & Co-Productions my role within Tobis will become more strategically focused, as we want to get more deeply involved with co-productions.
3. You've had a really varied career so far and have said that your experience of marketing is an essential component of a successful career in acquisitions. Can you tell us more?
"Varied", maybe – in the sense that I have had the opportunity to gather experience from different aspects of our industry. I always felt that I needed to understand things, I guess that's what drives me. And marketing definitely is a cornerstone. Understanding not only what the audience wants, but how to reach them – I mean, what else is this industry about? We deliver a service, we entertain. So we had better try and understand how to listen and talk to our customers. On the practical side, it just really helps in running the numbers for a potential acquisition when you can draw on your own experience in conducting marketing campaigns. Sales Agents and producers sense that you know what you're talking about and it certainly helps with our communication internally, as I understand the challenges our marketing team faces and what they need to do their absolutely fantastic job.
4. What are you working on at the moment?
At the time of writing this I'm attending AFM, so it's the usual running around the Loews. We saw substantially less product coming to the market this year, though, meaning less interesting packages for us to get involved at a pre-buy level. Let's see what Berlin brings, I do not necessarily subscribe to the naysayers' view seeing this as the end of the business coming closer, but things are definitely changing. We're quite happy to have an output with STX, which is securing us a constant flow of commercial product, so that's that – and apart from that, we need to get more creative and proactive to source viable content. I've always been an advocate for trying things differently, so I do actually look forward to finding new opportunities for the company.
5. What did you find most valuable about Module 2 in LA?
What happens at the rooftop pool stays at the rooftop pool, right? No, fun aside – having the chance to speak to and meet studio heads, successful producers and agents, exchanging perspectives on the status and future of our industry to me was not only valuable, but eye-opening. Apart from that, the networking; I'm currently back in LA for the AFM, and meeting with a couple of people for business opportunities I just met with Inside Pictures only a few weeks ago!