Each year, Inside Pictures appoints an Industry Ambassador to champion the programme. The Inside Pictures Ambassador is present at key stages throughout the Inside Pictures programme, welcoming participants at the start of their journey, meeting with them during the programme, and wishing them the best of luck as they graduate at the end of the course.
---
 Inside Pictures Ambassador 2017
David Kosse – President, STX International.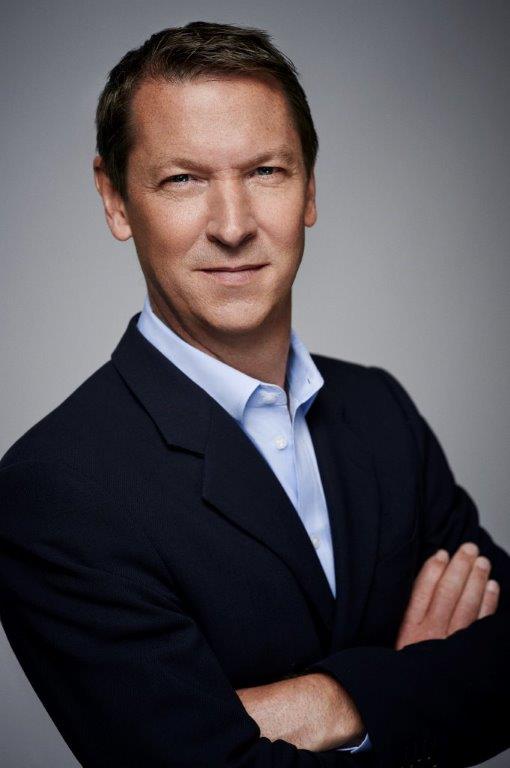 In 2017, our Inside Pictures Ambassador is David Kosse. A highly regarded figure in the industry and a previous speaker on Inside Pictures, David Kosse serves as President of STX International. He joined the company in June, 2016 and oversees STX's growing international business. This includes the company's film output agreements and its new direct distribution company in the UK.
Kosse previously launched and built the distribution powerhouse Universal Pictures International which he headed for almost a decade, growing the division into a global operation with bases in 16 countries and joint ventures in 18 others. While at Universal, Kosse oversaw blockbusters such as Mamma Mia, the Bourne franchise, Les Miserables, and many of the instalments for the Fast and Furious and The Mummyfranchises. Before joining Universal, Kosse established Momentum Pictures in London in 2000, overseeing such notable films as Lost in Translation and Amelie.
Kosse joined STX from Channel 4, where, as Director of its feature filmmaking division Film4, he worked with such notable filmmakers as Danny Boyle, Steve McQueen and Alex Garland. He was responsible for greenlighting the critically acclaimed Room, which garnered four Academy Award nominations including Best Picture and Best Actress for Brie Larson, who won the honour. While at Channel 4, Kosse managed to double the channel's investment in British film.
Kosse served as an executive producer on The Theory of Everything, which received five Academy Award nominations including Best Picture and Best Actor, for which its star Eddie Redmayne won. His other notable Executive Producer credits include American Honey, Free Fire, Una and Billy Lynn's Half Time Walk.
Kosse previously worked as SVP International Marketing at PolyGram Filmed Entertainment after beginning his career at international advertising, marketing and public relations agency Ogilvy and Mather.
He is a member of the of the Academy of Motion Picture Arts and Sciences (AMPAS) and the British Academy of Film and Television Arts (BAFTA) where he has headed two BAFTA juries, and is also on the board of the Donmar Warehouse Theatre.
---
Inside Pictures Ambassador 2016
Andrew Cripps – President of International Theatrical Distribution, 20th Century Fox.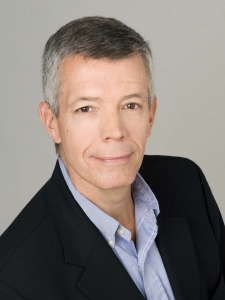 Andrew Cripps first joined the entertainment industry in 1985 in Tokyo Japan where we was appointed Representative for Japan and Korea for Thorn EMI Screen Entertainment, a British film company, responsible for the company's theatrical and home entertainment releases in those markets. Eighteen months later he moved to United International Pictures (UIP), the joint venture distribution company operated by Paramount, Universal and MGM/UA, where he served as Assistant to the General Manager in the UIP office in Tokyo. He was soon promoted to Sales Manager for South East Asia and moved to Hong Kong where he lived from 1988 to 1990. In mid 1990 he was promoted to VP International Sales and relocated to the company's headquarters in London England. In 1994 he was promoted to Executive Vice President International Sales and in 1999 became President and COO of the company, responsible for all marketing and distribution for the company's films which now included Dreamworks. In 2006, following Paramount and Universal's decision to break up the Joint Venture company, Andrew moved over to Paramount, becoming President of Paramount Pictures International, the new international distribution company for all Paramount, Dreamworks, Dreamworks Animation, Marvel and Nickelodeon films. From 2007 to 2011 under his leadership the company grossed in excess of $10 billion in gross box office in the international marketplace, including an industry record $3.2 billion in 2011.
In 2012 Andrew moved to IMAX Corporation where he became President of IMAX for Europe, Middle East and Africa as well as EVP of the IMAX Corporation, based in London, responsible for expanding the IMAX theater network across the region as well as sourcing content to play across that network. Under his leadership the network has expanded dramatically and now boasts over 200 theaters open or signed and still to open. In March 2016 Andrew was promoted to be President of International for IMAX, a role he holds today.
Andrew was born in Sri Lanka and grew up in Japan and speaks fluent Japanese. He graduated from Georgia Tech with a degree in Industrial Management in 1981, and then received his MBA from Georgia State in 1983 in International Business. He is a member of both the British Academy of Film and Television Arts (BAFTA)and the Academy of Motion Picture Arts and Sciences. He continues to live and work in London where he is married to Louise and has three children – Emily age 18, Anna age 15 and James age 5.
---
Inside Pictures Ambassador 2015
Duncan Clark – President, Distribution, Universal Pictures International
Duncan Clark i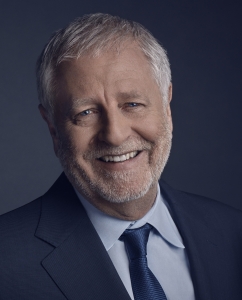 s President of Distribution for Universal Pictures International (UPI), a position he has held since June 2011. In this capacity, Clark supervises Universal Pictures International's operating companies, United International Pictures (UIP), as well as UPI's independent partners and sales agents. Clark was a key executive in helping to set up Universal's standalone distribution operations internationally as the company transitioned from its UIP joint venture with Paramount Pictures in 2007. He is also responsible for the print servicing/post production adaption/delivery for the company's international releases.
During his years at the studio, Clark has guided Universal Pictures to some of its best years at the international box office. In 2015 the studio crossed the $4 billion mark at the international box office for the first time in its history, propelled by such hits as Minions, Fast and Furious 7, Jurassic World, Fifty Shades of Grey and Everest. Prior to joining Universal, Clark was a marketing and distribution consultant for Steven Spielberg on War of the Worlds and Munich, taking on a similar role on the 21st Bond film, Casino Royale.
Clark spent fourteen years at Columbia Pictures/Sony Pictures from 1986-2000 in New York and Los Angeles – first as head of its international marketing division, culminating in his role as President of the International Distribution. During his years at Sony, he oversaw the release of such critical and commercial hits as Men in Black, Sense and Sensibility, As Good As It Gets, Jerry McGuire, and The Mask of Zorro. As an original resident of the U.K., Clark headed up marketing/distribution from 1980-1986 for UIP/U.K., distributor at the time for Universal, Paramount and MGM/United Artists. Clark is a member of the Academy of Motion Picture Arts and Sciences (AMPAS) and the British Academy of Film and Television Arts (BAFTA). Clark is married with a son.