Programme Director Content,
Inside Pictures
Clare has 30 years of experience in international film sales and distribution, having started her career as a sales executive at formative sales company J&M Entertainment. In 1999 Clare joined The Works becoming the company's Head of International Sales in 2010 until her departure at the end of 2017.
Throughout her career Clare has worked on award-winning features and documentaries from the UK, the US, and around the world, launching films at A-list festivals and spear-heading the international sales and marketing strategies of over 250 titles including Bend It Like Beckham, directed by Gurinder Chadha, Whale Rider, directed by Niki Caro, This is England, directed by Shane Meadows and the Oscar winning documentaries Man On Wire, directed by James Marsh and The Cove, directed by Louis Psihoyos.
In January 2018 Clare started her own films sales consultancy, using her commercially focused expertise to offer sales, distribution and marketing advice to filmmakers at all stages of their careers. She currently consults for the NFTS where she is the Lead Tutor on the school's Marketing, Distribution, Sales & Exhibition MA. Other clients include Creative England, Flanders Image, Inside Pictures, Edinburgh International Film Festival, The Colombian Ministry of Culture, Dame Changers Australia and Exeter University.
Clare is a former member of the board of Film Export UK (the trade association for UK based films sales companies) and she is a regular contributor to industry panels and training programmes and has participated in events run by organisations including the BFI, Europa Distributors (the Independent Network of European Film Distributors), Film London and the Independent Film and Television Alliance.
Programme Director Operations,
Inside Pictures
Corinne began her career in film as a writer-researcher for screen industry consultancy Olsberg SPI, working on assignments ranging from feasibility and definition studies to economic maps, international competitiveness assignments and strategy formulation reports. During her time there she managed projects for public and private sector clients such as Channel 4, the Hong Kong government and European international film studios.
She then spent three years working for the UK Film Council as part of their film export unit, where, amongst other things, she managed the UK film industry presence at a number of key film festivals and markets, including Berlin EFM, Toronto International Film Festival and Hong Kong Filmart. Corinne has managed the Inside Pictures programme since 2011. She holds a first class degree in Modern Languages (French and Portuguese) from Wadham College, Oxford.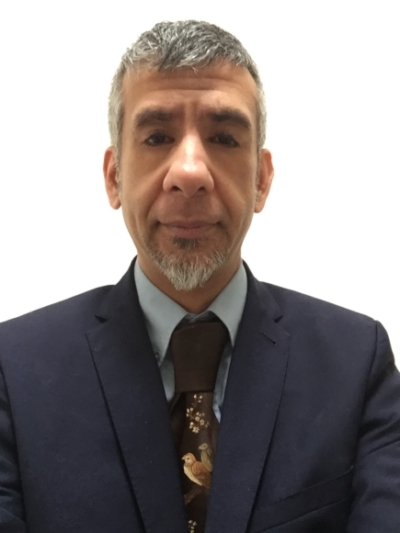 Programme Manager,
Inside Pictures
Dhiraj Mahey executive produced Gareth Tunley's acclaimed debut feature film, THE GHOUL – a psycho-magical thriller starring Tom Meeten and Alice Lowe.  It sold to numerous territories, was released theatrically in the UK and N America and received both BIFA & BAFTA nominations. 
Dhiraj was also sales and distribution consultant on Clio Barnard's groundbreaking debut THE ARBOR.  He has worked as a consultant across both development and distribution and has also managed various talent and skills development initiatives.
He has produced numerous short films including the award winning EKKI MUKK by Nick Abrahams, which has played at major festivals, been released theatrically (on all seven continents) sold to broadcast and received over three million views online. 
He teaches screenwriting at The University of Warwick as part of The English and Creative Writing Undergraduate Programme.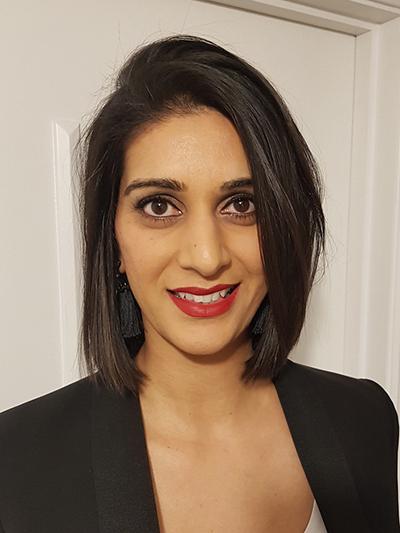 Programme Coordinator,
Inside Pictures
Rummy Bhandal joined the Inside Pictures team as Programme Coordinator in November 2019 after taking a career break to raise her family. During this time she worked part time as an 11+ tutor and General Manager of a well-established local tuition company. Prior to this Rummy worked for 8 years for the U.S. State Department's – Federal Aviation Administration, as an Office Manager. She has enjoyed working in varied industries and is excited to embark on a new journey within the Film industry. Rummy graduated from Aston Business School in 2001 with BSc (Hons) Managerial and Administrative Studies.
The National Film and Television School
The NFTS is the UK's national centre of excellence for postgraduate education and is one of the world's leading film and television schools.
The NFTS produces world-class award-winning film and television professionals. It is a Creative Skillset Film Academy, one of a select group of institutions recognised as providing the highest standard of vocational education, training and skills development – an endorsement seconded by the film and television industry.
Our NFTS graduates have won 7 Oscars and over 100 BAFTAs including Cinematographer Roger Deakins, Directors David Yates, Lynne Ramsay, Clio Barnard, Animator Nick Park, Composer Dario Marianelli and many others.
The NFTS is a Creative Skillset Film Academy and its MA courses are recognised by the Royal College of Art.
For more information see www.nfts.co.uk
---