Inside Pictures today announces the particpants selected for its 2017 programme. The successful group were selected from over a hundred high-calibre applications from industry subsectors including acquisitions, development, production, sales, distribution, finance, digital, talent management, marketing, legal and business affairs. This year's cohort is comprised of 20 participants who come from the Czech Republic, Denmark, Germany, Greece, Italy, Lithuania, Luxembourg, The Netherlands and the United Kingdom. They are:
Petr Bílek – Producer / Managing Director, FilmBrigade, Czech Republic
Nina Bisgaard – Head of International Financing and Co-production, META FILM / SAM Productions, Denmark
Marisa Clifford – CEO (UK / Europe) / Founder, Pulse Films, United Kingdom
Sophie Doherty – Sales Manager – Theatrical Film, Walt Disney Studios, United Kingdom
Nicky Earnshaw – Production Executive, Film4, United Kingdom
Alexandra Hoesdorff – Producer / Partner, Deal Productions, Luxembourg
Giorgos Karnavas – Producer / Owner, Heretic, Greece
Kurban Kassam – Producer, Freelance, United Kingdom
Charlie Kemball – International Sales Executive, Altitude Film Sales, United Kingdom
Maximilian Leo – Producer / CEO, Augenschein Filmproduktion, Germany
Davide Nardini – International Affairs – TV and Film, Palomar, Italy
Andrew Nerger – Head of Sales, The Movie Partnership, United Kingdom
Leontine Petit – CEO / Producer, Lemming Film BV, The Netherlands
Nish Panchal – Agent, Curtis Brown, United Kingdom
Ann Phillips – Development Executive, House Productions, United Kingdom
Andrea Scarso – Fund Managing Director, Ingenious Media, United Kingdom
Tobias Alexander Seiffert – Acquisitions / Co-productions, Tobis Film GmbH
Gabija Siurbyte – Producer / Co-Owner, Dansu, Lithuania
Faith Taylor – Senior Marketing Manager, Entertainment One UK, United Kingdom
Naomi Wallwork – Director – Legal and Business Affairs (Maternity Cover), Focus Features, United Kingdom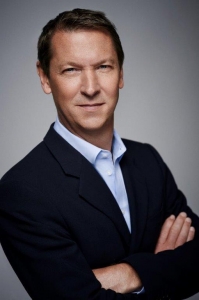 For 2017, Inside Pictures secured David Kosse as Industry Ambassador. Kosse is President of STX International, where he joined from Channel 4. Before that he spent almost a decade building and running Universal Pictures International. Kosse has been a fervent supporter of Inside Pictures since his time at PolyGram Filmed Entertainment and is a speaker on the programme. As Ambassador, he will champion the course and be present at key stages throughout the programme. He will welcome participants at the start of their journey, meet with them during the programme and send them on their way as they graduate at the end of the course. He says: "I am honoured to lend my support to Inside Pictures as an ambassador. Every year this exceptional training programme manages to train up a new group of international leaders in production and business thanks to unprecedented access to a wide range of key players in the international film business."
Inside Pictures is run by world leading film school, the National Film and Television School and supported by Creative Europe and Creative Skillset's Film Skills Fund, which is funded directly by the National Lottery via the BFI.
The programme is also grateful for the direct support it receives from the Film Distributors Association, Ingenious Media, Lee & Thompson LLP and Pulse Films.
Agnieszka Moody, Director of Creative Europe Desk UK, says: "The links to and partnerships with our European peers remain critically important for UK professionals.  I'm glad to see Creative Europe continue to play its part in facilitating these opportunities, enabling UK producers and executives to establish and grow international networks, gain knowledge of other European markets and embark on exciting projects." 
Dan Simmons of Creative Skillset, says: "Congratulations to this year's talented cohort of producers and executives.  Inside Pictures connects them with a veritable 'who's who' of the UK and US film industries.  With the breadth of knowledge and contacts that they will acquire through this programme, we look forward to watching them grow from strength to strength."
Nik Powell, NFTS Director, says: "This unique and essential film business development programme would not be possible without the support of our funders – we are grateful for them for recognising the value of ongoing learning, and for giving this year's group of talented individuals the opportunity to grow their business and contribute to the wider industry"
Julia Short, Programme Director of Content, says: "Inside Pictures is once again honoured to have the support of many key figures from the European and US industry.   They generously share their knowledge, expertise and experiences, and we could not run the course without them."
Inside Pictures receives widespread industry support and participation from many of the highest-level industry professionals in America and Europe. For an up to date list of speakers for the 2017 programme, see here.