We are very pleased to bring you the first Inside Pictures Newsletter of 2020. We hope the year brings success, creativity and collaboration to all our Alumni.
APPLICATIONS FOR 2020 OPENED FEBRUARY 2020!
We are delighted to announce that Applications for Inside Pictures 2020 are open! Please spread the word amongst your networks across the industry. We always welcome recommendations and are particularly keen to hear about European Executives in Finance, Sales & Marketing, and Business & Legal Affairs candidates – so if you know anyone who might be suitable for 2020's programme, please send their details to assist@inside-pictures.com. To read our press release with information about the new Programme Director of Content click here.
GRADUATION HIGHLIGHTS: On January 9th our Alumni (formerly Participants!) delivered their final presentations at VUE Piccadilly in front of an array of UK and European Executives. The afternoon was followed by an evening at the Haymarket Hotel, where certificates were presented by Daniel Battsek. A number of our previous presentations from alumni have gone from project into production and we look forward to seeing what happens next. We extend our warmest congratulations to all the Alumni.
FESTIVAL & AWARDS NEWS
MetFilm Production's THE REASON I JUMP premiered at Sundance Film Festival and won the World Cinema Documentary Audience Award.  THE REASON I JUMP is an immersive film exploring the experiences of nonspeaking autistic people from around the world from director Jerry Rothwell. Stewart le Marechal (Alumni 2012) and Jonny Persey (Alumni 2004/05) are both Executive Producers on the film.
Verena Gräfe-Höft (Alumni 2019) in co-produced with ZDF – Das Kleine Fernsehspiel has produced SCHLAF (SLEEP) which will premiere at the Berlinale and is nominated for the GWFF Best First Feature Award. Synopsis: Marlene (Sandra Hüller) suffers from recurring nightmares and believes they are real. When she falls into a comatose sleep, her daughter Mona (Gro Swantje Kohlhof) sets out to find the trigger. Sales: Global Screen, Distribution: Salzgeber.
One Two Films (Sol Bondy Alumni 2018) is the German co-producer of PERSIAN LESSONS by Vadim Perelman which will premiere as a Berlinale Special Gala Screening. Synopsis: Occupied France, 1942. Gilles (Nahuel Pérez Biscayart) is arrested by SS soldiers alongside other Jews and sent to a camp in Germany. He narrowly avoids sudden execution by swearing to the guards that he is not Jewish, but Persian. Sales Agent: Memento.
Giorgos Karnavas (Alumni 2017) was the Producer and Sales Agent for KALA AZAR, selected for main competition at IFFR and PARI selected for Panorama at Berlinale.
Executive Producer Janey van Ierland's (Alumni 2018) PARADISE DRIFTERS is selected for the Berlinale. A debut feature by director Mees Peijnenburg the film will celebrate its international premiere in the Generation 14plus competition. Jonas Smulders, represented by Janey's management company nummer19, plays a leading role.
Cate Kane (Alumni 2016) is Executive Producer of ONLY YOU. BAFTA nominated for Best British Debut, Cate has also bought the film for UK distribution as well as PARASITE which won 2 BAFTAs and 4 Oscars including 'Best Picture'.
Johnathan Halperyn (Alumni 2018) co-produced ARCHIVE which will premiere at SXSW in March 2020.
Katie Holly (Alumni 2011) has produced THE RACER which has also been selected for narrative spotlight at SXSW in March. Synopsis: Seasoned 'super-domestique' Dom Chabol experiences the most dramatic three days of his life as he faces the end of his time with his team, the end of his career, and even the end of his life, at the opening Irish stages of the notorious 1998 Tour de France.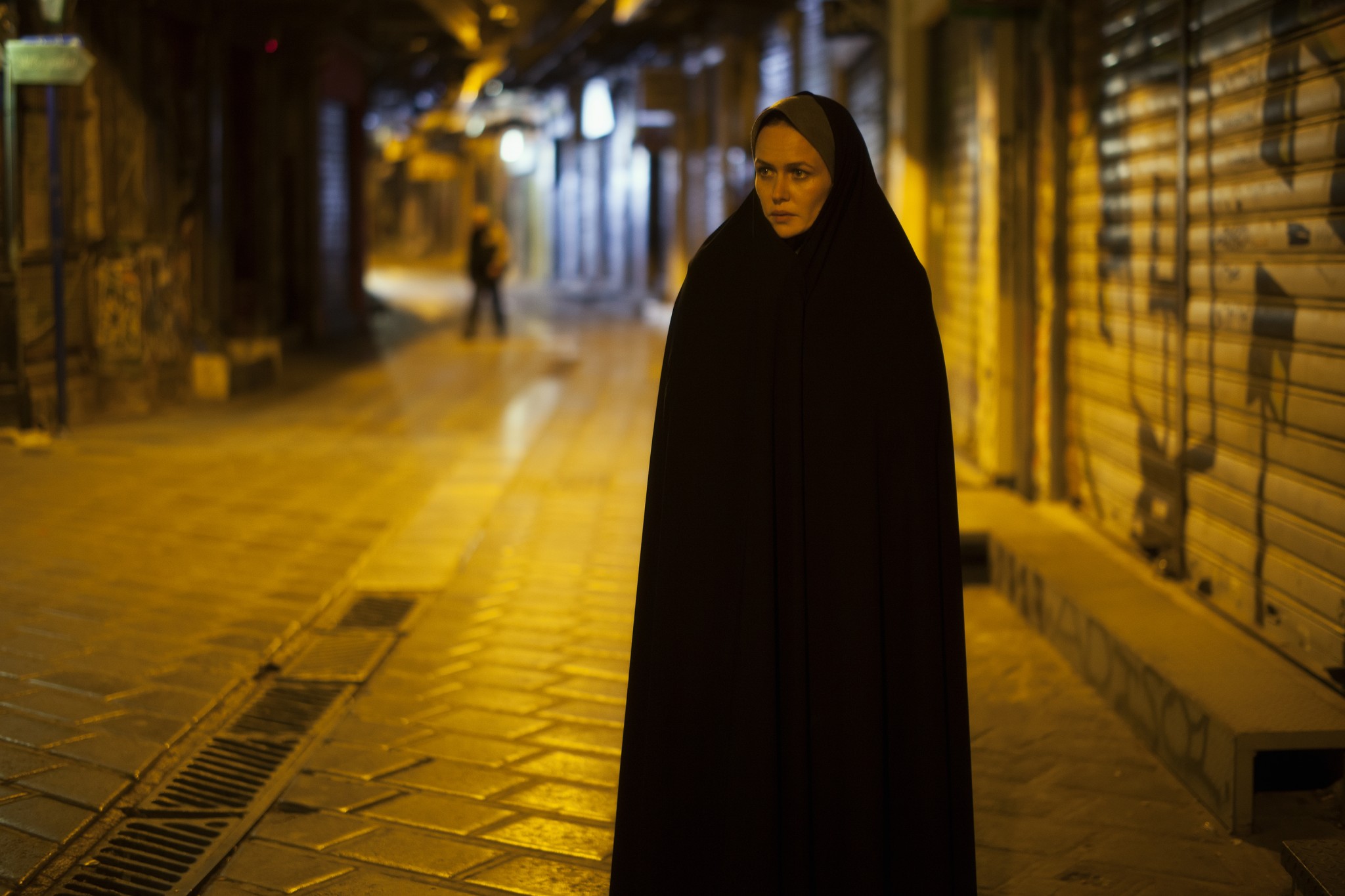 PARI – produced by Giorgos Karnavas
Davide Nardini (Alumni 2017) was Associate Producer on HIDDEN AWAY by Giorgio Diritti and took care of all international activities. Selected for Official Competition Berlinale 2020 this is the second year they have been nominated at this festival.
Kurban Kassam (Alumni 2017) co-produced THE ROADS NOT TAKEN by Sally Potter which will premiere in competition this Berlinale on the 26th February. Read more here.
NASIR based on the book by Dilip Kumar is a co-production with Stray Factory (IN) and Reinier Selen (Alumni 2014) of Rinkel Films. The film was selected for the Tiger Competition during the International Film Festival (IFFR) in Rotterdam and won the award for Promotion of Asian Cinema (NEPTAC).
Gijs Kerbosch (Alumni 2018) and Olivia van Leeuwen of HALAL produced DRAMA GIRL directed by Vincent Boy Kars, it was selected for the main competition at IFFR and the Tiger competition, where it received an Honourable Mention at the Critics' Choice Award. Cinema release March 5, 2020.
Femke Wolting (Alumni 2016) and Bruno Felix produced BELLINGCAT – Truth in a Post-Truth World winning the International Emmy Award for Best Documentary. A film about the rise of the world's first citizen-journalist collective, premiered at SXSW in March 2019.
Andrea Scarso (Alumni 2017) is Executive Producer on Renee Zellweger's awards-season sweeping film JUDY. Her Oscar win arrives hot on the heels of having previously picked up the BAFTA Award for Best Leading Actress, the SAG Award for Outstanding Performance by a Female Actor in a Leading Role, and the Golden Globe for Best Performance by an Actress in a Motion Picture Drama, amid myriad other accolades along the way.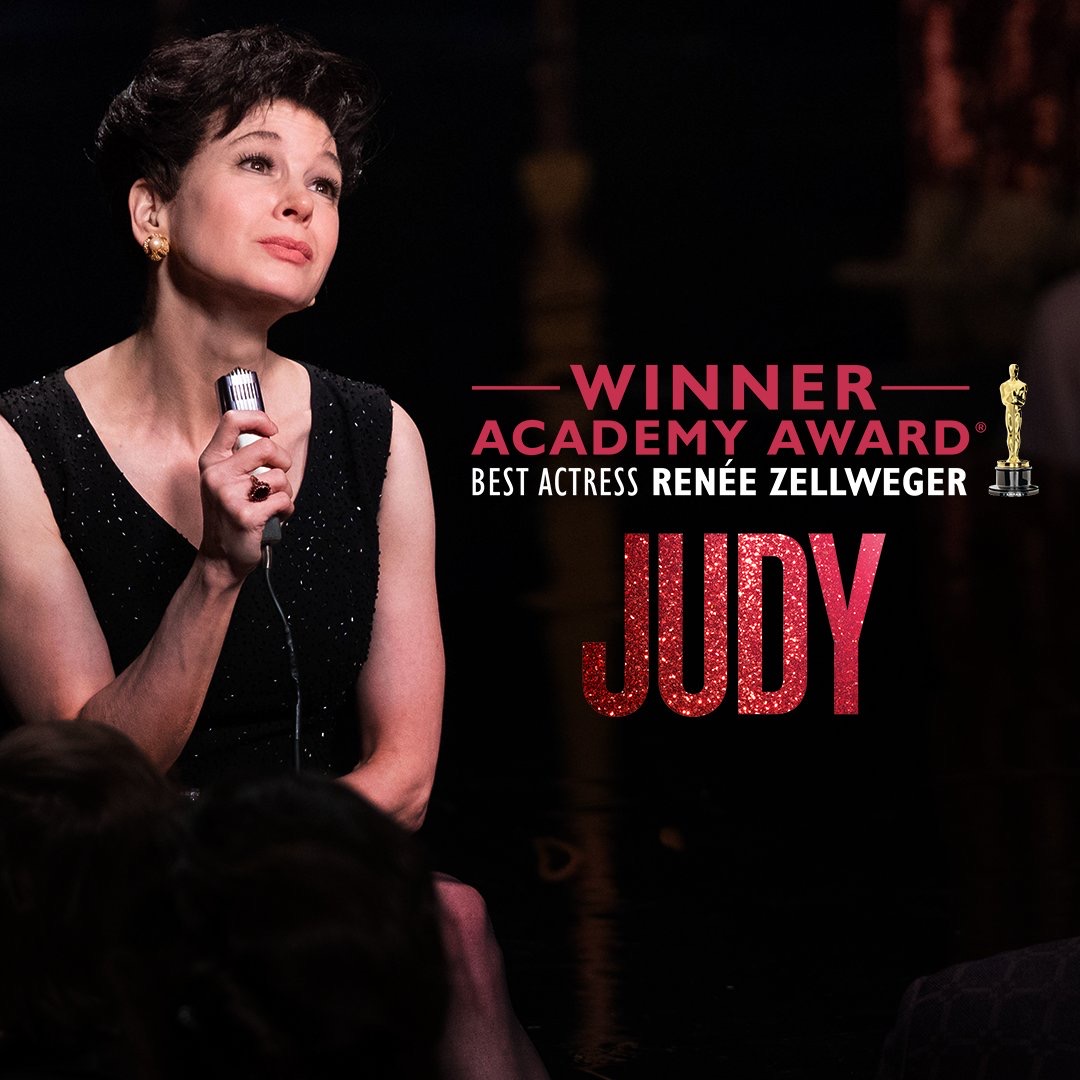 JUDY – Executive Producer Andrea Scarso
FILM PRODUCTIONS & ANNOUNCEMENTS
Andrea Scarso (Alumni 2017) is Executive Producer of the true-life biographical drama WORTH (directed by Sara Colangelo) that had its worldwide premiere at Sundance.  Michael Keaton, Stanley Tucci and Amy Ryan star in the film written by Max Borenstein and based on Kenneth Feinberg's memoir. Synopsis: Feinberg, a powerful DC insider lawyer, played by Michael Keaton,  was put in charge of the September 11 Victim Compensation Fund and in almost three years of pro bono work on the case, fought off the cynicism, bureaucracy and politics.
Executive Producer Henning Kamm's (Alumni 2016) Netflix show UNORTHODOX is launching worldwide on March 26th 2020. Executive produced, created and written by Anna Winger from Studio Airlift, UNORTHODOX is based on the New York Times bestselling book by Deborah Feldman telling the story of a young ultra-Orthodox Jewish woman in New York (Shira Haas) who flees her arranged marriage and religious community to start a new life in Berlin.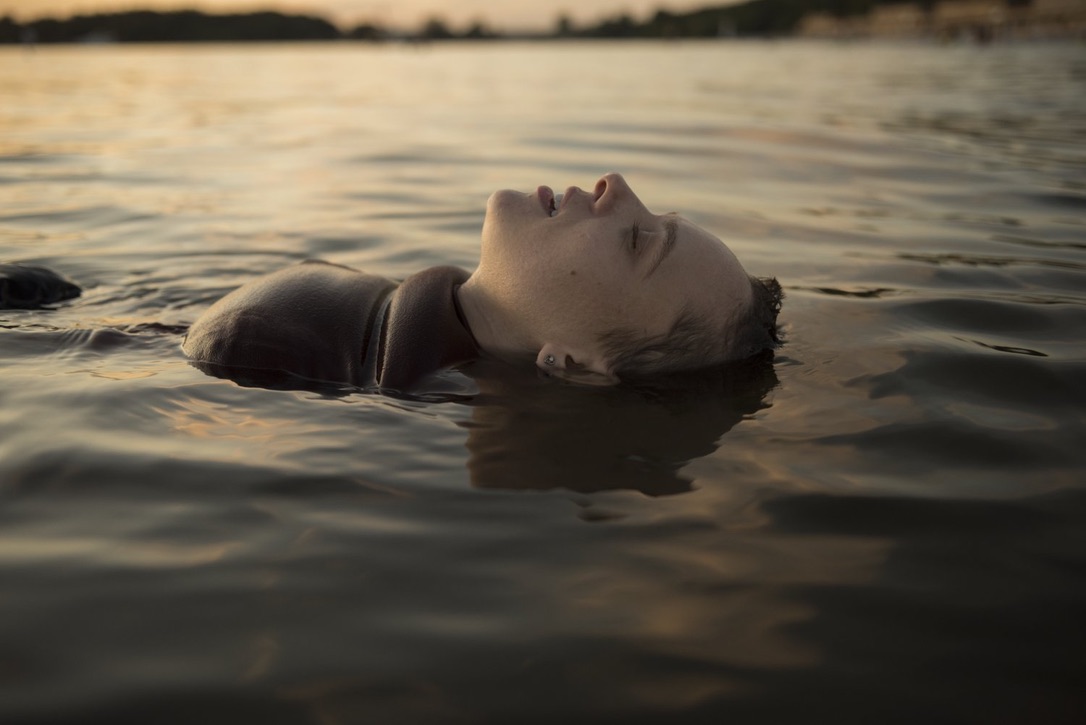 UNORTHODOX – Directed by Maria Schrader
Reinier Selen (Alumni 2014) of Rinkel Films was co-producer on HIDDEN IN THE SPOTLIGHT which is in full post production and will premiere in Autumn this year. Other projects include PLAYBOY PRIEST an upcoming co-production with Hazazah Pictures, which received a contribution from the Film Fund Luxembourg and is in pre-production. RAFAËL is an award winning film in the Netherlands, Morocco, Croatia and Belgium and part of the film's budget was successfully crowdfunded with their Oneplanetcrowd  campaign.
Martha O'Neill (Alumni 2011) is a producer on director Donagh Coleman's documentary feature film, TUKDAM. Through stories of Tibetan meditators staying lifelike after death, this documentary delves into questions of life and death, and where the line between is drawn. Wildfire Films have commenced post-production on this is Finnish/Irish/Estonian co-production.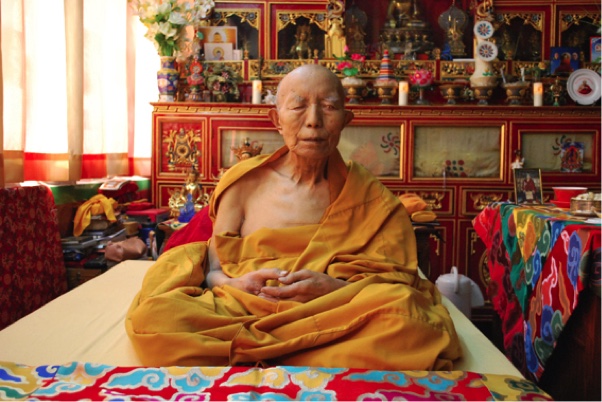 TUKDUM – (dir. Donagh Coleman)
A selection of highlights from talent represented by Vanessa Henneman's (Alumni 2016) Henneman Agency: Dutch Netflix Original ARES starring Jade Olieberg. Actor Daan Schuurmans working with director Costa-Gavras on his latest film ADULTS IN THE ROOM. Last but not least Ellie de Lange joins Jenna Coleman and Tahir Rahim on the set of BBC production THE SERPENT.
UNDONE produced by Femke Wolting (Alumni 2016) of Submarine and Bruno Felix debuted last September on Amazon Prime Video. A genre-bending animation series that explores the elastic nature of reality through its central character, Alma, a 28-year-old living in San Antonio, Texas.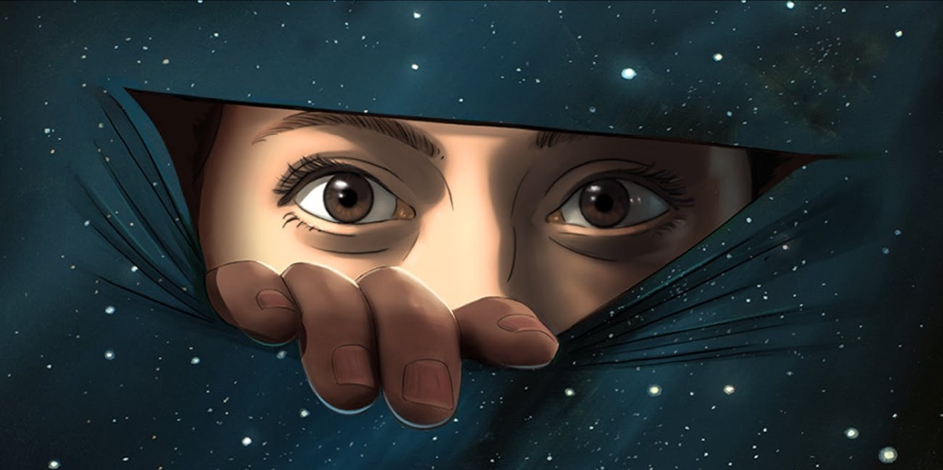 UNDONE – produced by Femke Wolting and Bruno Felix
Justin Kelly (Alumni 2018) for Recorded Picture Company was the Associate producer of PINOCCHIO. Released in Italy, the film opened on 19th December 2019 and is currently at a lifetime gross of $17 million. Academy Award® winning actor Roberto Benigni plays the key role of Geppetto. Justin for Hanway Films was Head of Business and Legal Affairs for MINAMATA starring Johnny Depp and THE ROADS NOT TAKEN starring Javier Bardem.
Tendeka Matatu (Alumni 2016) of Ten10 Films and Joris van Wijk (Alumni 2015) of Le Boxeur Films are collaborating on nuclear espionage thriller series THE MAN WHO STOLE THE BOMB, based on the exploits of AQ Khan, the man who got Pakistan, North Korea and Iran their nukes. Based on meticulous research and exclusive first hand testimonies, together with writer Nadeem Rajwani they developed the series bible and are currently under consideration at multiple studios.
Anna Godas (Alumni 2015) of Dogwoof negotiated the acquisition of HILLARY for world sales (excluding North America). Dogwoof will co-rep the 4 part TV series for Rest of the World rights. They will also present to EFM buyers in Berlin with a special screening on the 24th February, followed by a Q&A with Hillary Rodham Clinton and director Nanette Burstein.
Oli Harbottle (Alumni 2018) also of Dogwood negotiated the acquisition on in-production feature documentary GRETA (working title) for sales representation. The documentary follows the17-year old environmental activist Greta Thunberg as she campaigns leaders and politicians to act on the climate emergency.
CAREER DEVELOPMENTS
Phil Hunt (Alumni 2011) managing director of UK-based Bankside Films and Head Gear Films, has launched a new outfit with UK producer Lucy Fenton to focus on projects made by under-represented filmmakers.
Bohemia Media is a London-based production and investment company, which aims to give voice to marginalised groups that are not well-served within mainstream culture and might otherwise struggle to finance projects. Read more here.
Errol Nayci (Alumni 2015) set up his production company Storytellers, with his first family television series NINJA NANNY receiving a Cinekid Festival nomination for Best Youth Television Drama and is also a finalist for the Prix Jeunesse International 2020. Drama HIGH-FLYERS was received very well on Dutch TV and animation BENJAMIN BAT secured financing from the Dutch Film Fund. Paul Thieltges Distributions from Luxembourg and Studio Film Bilder from Germany are attached as co-production partners.