Each year, Inside Pictures appoints an Industry Ambassador to champion the programme. The Inside Pictures Ambassador is present at key stages throughout the Inside Pictures programme, welcoming participants at the start of their journey, meeting with them during the programme, and wishing them the best of luck as they graduate at the end of the course.
Inside Pictures Ambassador 2023
Alison Thompson – Co-Founder, Cornerstone Films
Alison Thompson is the co-founder of Cornerstone Films, a leader in the global independent film community. The Company specialises in international sales, financing and distribution, focussing on feature films of enduring quality and distinctive story-telling. Cornerstone is a partner in Reset, an Australian distribution company, and UK based, Genstone Films, a content creation company.
Throughout her career, Alison has worked on films that have garnered commercial and critical success from many of the world's leading filmmakers amongst which are Ang Lee, Jane Campion, Pedro Almodovar, Sophia Coppola and Wes Anderson.  She started her career at Channel 4 and then joined The Sales Company, a leading sales agent during the 1990's, where she rose through the ranks to become Chief Executive. In 2000 she moved to Pathe International, followed by 8 years at the helm of Focus Features International, before setting up Cornerstone with co-founder, Mark Gooder, in 2015. 
---
Inside Pictures Ambassador 2022
Andrew Macdonald – Chairman, DNA Films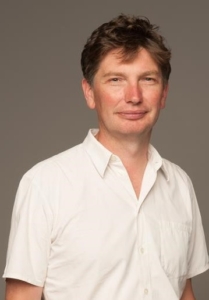 Andrew Macdonald produced his first feature film, Shallow Grave, in 1993. Written by John Hodge and directed by Danny Boyle, the film was a major box office success and won the BAFTA for Best British Film. The same creative team went on to produce a number of films together including Trainspotting, A Life Less Ordinary, The Beach and T2 Trainspotting. Since 1997 Macdonald has headed DNA Films which, with producing partner Allon Reich, has produced and financed films including The Last King of Scotland, Notes on a Scandal, 28 Days Later, 28 Weeks Later, Sunshine, Never Let Me Go, Far From the Madding Crowd, Ex Machina and Annihilation. More recently, Andrew teamed up with John Battsek to produce Sir Alex Ferguson: Never Give In alongside Jason Ferguson who has also directed the documentary about his father. Other recent productions include Devs for FX, written and directed by Alex Garland, an adaptation of Rumer Godden's Black Narcissus by Amanda Coe and directed by Charlotte Bruus Christensen for the BBC and FX Productions, and Men, written and directed by Alex Garland for A24.
---
Inside Pictures Ambassador 2021
Fiona Lamptey – Director of UK Features, Netflix
Fiona oversees the content team managing the development and production of UK original films, including identifying books, theatre and other IP to develop into features.
Prior to joining Netflix, Fiona started at Channel 4 working on documentary, reality and live entertainment before moving to the feature film division at Film4 where she spent 9 years as a Production Executive managing features and short film productions. Fiona's work focuses on identifying and launching distinct, original British talent and championing underrepresented voices. This ethos led to the formation of her own production company, Fruit Tree Media, creating a supportive framework and structure to mentor the next generation of writers and directors, and receiving a BFI Vision Award in 2020. Fiona was a Co-Producer on the critically acclaimed Sitting In Limbo which has been nominated for a BAFTA 2021 TV award. In 2020 Fiona produced Debbie Tucker Green's BBC Film and BFI backed feature ear for eye, to be released in late 2021, as well as the anthology series Foresight, that imagines possible futures for people of colour, in the UK through the lens of five emerging British filmmakers supported by Film4 and the BFI Young Content Fund.
A former Screen Star of Tomorrow (2019) she was also the recipient of a BFI Vision award in 2020, and recognised as a Film London future leader on the organisation's Breaking The Glass Ceiling initiative in 2019. Fiona is based in London and a member of the BAFTA film committee.
---
Inside Pictures Ambassador 2020
Rose Garnett – Director, BBC Films
Rose Garnett is Director of BBC Films. Since joining the BBC in 2017, Rose has commissioned and Executive Produced a wide range of titles including Joanna Hogg's THE SOUVENIR, Sight & Sound's Film of the Year in 2019 which won the International Grand Jury Prize at Sundance; Rupert Goold's JUDY, which saw Renée Zellweger win a BAFTA, Golden Globe and Oscar for her portrayal of Judy Garland; NEVER RARELY SOMETIMES ALWAYS, the third film from Eliza Hittman which won the Silver Bear at Berlinale 2020; THE NEST, Sean Durkin's highly anticipated second film starring Jude Law and Carrie Coon and HERSELF from Phyllida Lloyd starring and co-written by Clare Dunne along with Malcolm Campbell, which both premiered at Sundance 2020; AMMONITE, the upcoming biopic of Mary Anning from Francis Lee starring Kate Winslet and Saoirse Ronan; and BBC Three's smash hit adaptation of Sally Rooney's Normal People, produced by Element Pictures, which saw Rose work in partnership with BBC Drama.
After graduating from Cambridge University, Rose's first job in 1993 was as the producer of Talking Tongues Theatre Company with David Farr, Rachel Weisz and Sasha Hails. She and Farr then took over the Gate Theatre in Notting Hill where they commissioned and worked with many writers and directors including Lee Hall, Tracy Letts, Dominic Cook and Sarah Kane. Rose has worked as a script editor and producer, with her credits including Darren Aronofsky's BLACK SWAN (Associate Producer) and Katrina Boorman's ME AND ME DAD (Executive Producer).
Rose Garnett joined the BBC from Film4 where she was Head of Creative. Whilst there, Rose developed and executive produced an array of recent successful UK films, including Yorgos Lanthimos's THE FAVOURITE, Martin McDonagh's THREE BILLBOARDS OUTSIDE EBBING MISSOURI, Steve McQueen's WIDOWS, Lenny Abrahamson's ROOM and Andrea Arnold's AMERICAN HONEY.
---
Inside Pictures Ambassador 2019
In 2019, our Inside Pictures Ambassador is Daniel Battsek.
Daniel Battsek joined Film4 as Director in 2016, bringing 30 years' production, development and distribution experience at the cutting edge of the independent sector from three continents to the organisation.
Since joining Film4, Battsek has greenlit films including Yorgos Lanthimos' The Favourite, Fighting With My Family from writer/director Stephen Merchant, Pawel Pawlikowski's Cold War, Bart Layton's American Animals, and Rungano Nyoni's I Am Not a Witch, as well as acquiring the rights to Booker Prize winning author Graham Swift's most recent novel Mothering Sunday for development with Number 9 Films.
Battsek also brought to Film4 John Williams' renowned novel Stoner, a coproduction development he initiated in his previous post as President of New York based Cohen Media Group, a role he held for three years, overseeing the acquisition and release of arthouse/crossover releases including back-to-back Oscar® nominees Timbuktu and Mustang, as well as CMG's development and production slate.
Prior to that he spent 2½ years at National Geographic Films, where as President he acquired projects for development and production including the  Oscar® nominated documentary Restrepo, as well as National Geographic branded large screen and Imax 3D projects.
Battsek relocated from the UK to New York in 2005, where he served for five years as President, Filmed Entertainment at Miramax Films. Projects he greenlit and/or acquired there included Oscar® winners The Queen, No Country For Old Men and There Will Be Blood and Oscar® nominees The Diving Bell and the Butterfly and Happy-Go-Lucky.
From 1991 to 2005, Battsek held the position of EVP and Managing Director, UK Distribution and European Production & Acquisitions at Buena Vista International, UK, where he oversaw all aspects of UK distribution for 18-25 releases per annum from Walt Disney Studios and their partners including Pixar and Miramax Films. At BVI, Battsek also set up a Comedy Production Label in 2001 which financed and produced three films, including Calendar Girls and Kinky Boots.
Prior to that, Battsek spent six years as Managing Director of Palace Pictures, where he was responsible for the acquisition and distribution of quality independent titles from around the world for release in the UK, and he also spent three years as a Sales & Marketing Executive for Hoyts Entertainment in Australia, where he first cut his teeth in distribution.
---
Inside Pictures Ambassador 2018
Alison Owen – Co-Founder & Producer, Monumental Pictures.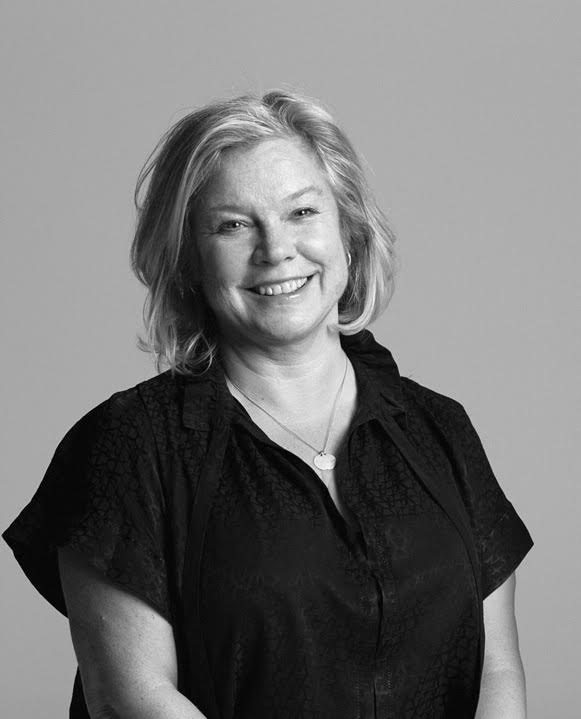 In 2018, our Inside Pictures Ambassador is Alison Owen. One of the UK's leading film and television producers, she earned an Academy Award® nomination aand a BAFTA Award (Best Film) in 1998 for Shekhar Kapur's historical drama, "Elizabeth," which collected a total of seven Academy Awards® and twelve BAFTA nominations. She worked closely with co-producer Debra Hayward, formerly Head of Film at Working Title Films, with whom she launched a new production outfit Monumental Pictures in late 2014.
Monumental Television recently released "Harlots", an eight-part returning series for ITV Encore and Hulu starring Samantha Morton, Lesley Manville and Jessica Brown Findlay, and created by Moira Buffini and Alison Newman. 2017 also saw the release of "Will", a ten-part series following the life of the young William Shakespeare for TNT and "Anne", Breaking Bad alumni Moira Walley-Beckett's eight-part adaptation of Anne of Green Gables,
In 2015, Owen produced "Suffragette" written by Abi Morgan, directed by Sarah Gavron, with Carey Mulligan, Helena Bonham Carter, Brendan Gleeson and Meryl Streep produced by Northwood Entertainment for CBC, in association with Monumental.
In 2015, Owen produced "Suffragette" written by Abi Morgan, directed by Sarah Gavron, with Carey Mulligan, Helena Bonham Carter, Brendan Gleeson and Meryl Streep, starring in an ensemble piece about the Suffragette movement. Previous projects include "Saving Mr. Banks" (2013) for Disney and starring Tom Hanks, "Me Before You" (2016) for MGM and starring Emilia Clarke and Sam Claflin which made over $200 million worldwide, "Jane Eyre" (2010) starring Michael Fassbender and Mia Wasikiowska and Edgar Wright's "Shaun of the Dead" (2004). Most recently, Owen served as executive producer on the "Dirty Rotten Scoundrels" reboot, starring Rebel Wilson and Anne Hathaway, also for MGM.
Under her previous banner, Ruby Film and Television, Owen executive produced series such as Stephen Poliakoff's "Dancing on the Edge", Case Histories" for the BBC and the Emmy®-winning "Temple Grandin", HBO's inspiring true-life drama starring Claire Danes.
Amongst their diverse slate of film projects, Monumental are developing a feature adaptation of Caitlin Moran's HOW TO BUILD A GIRL with Film4, FROG MUSIC by Emma Donoghue and INSTRUMENTAL, the James Rhode's biopic with BBC Films. Also in development on the film side is LUCKY, an adaptation of the Lucky Santangelo novels by Jackie Collins.
Hayward and Owen are also developing a biopic of Victorian mathematician ADA Lovelace with writer Shawn Slovo, and ROE V. WADE, a film about the 1973 landmark decision by the United States on abortion with burgeoning writer Jen Majka.
---
Inside Pictures Ambassador 2017
David Kosse – President, STX International.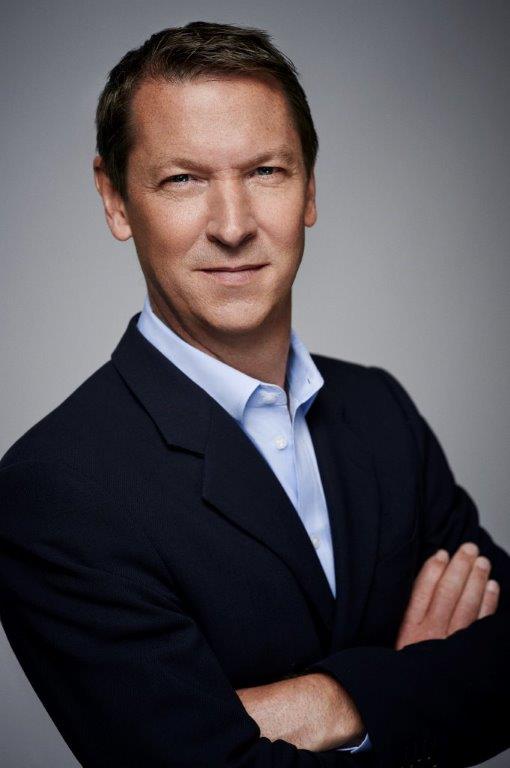 In 2017, our Inside Pictures Ambassador is David Kosse. A highly regarded figure in the industry and a previous speaker on Inside Pictures, David Kosse serves as President of STX International. He joined the company in June, 2016 and oversees STX's growing international business. This includes the company's film output agreements and its new direct distribution company in the UK.
Kosse previously launched and built the distribution powerhouse Universal Pictures International which he headed for almost a decade, growing the division into a global operation with bases in 16 countries and joint ventures in 18 others. While at Universal, Kosse oversaw blockbusters such as Mamma Mia, the Bourne franchise, Les Miserables, and many of the instalments for the Fast and Furious and The Mummyfranchises. Before joining Universal, Kosse established Momentum Pictures in London in 2000, overseeing such notable films as Lost in Translation and Amelie.
Kosse joined STX from Channel 4, where, as Director of its feature filmmaking division Film4, he worked with such notable filmmakers as Danny Boyle, Steve McQueen and Alex Garland. He was responsible for greenlighting the critically acclaimed Room, which garnered four Academy Award nominations including Best Picture and Best Actress for Brie Larson, who won the honour. While at Channel 4, Kosse managed to double the channel's investment in British film.
Kosse served as an executive producer on The Theory of Everything, which received five Academy Award nominations including Best Picture and Best Actor, for which its star Eddie Redmayne won. His other notable Executive Producer credits include American Honey, Free Fire, Una and Billy Lynn's Half Time Walk.
Kosse previously worked as SVP International Marketing at PolyGram Filmed Entertainment after beginning his career at international advertising, marketing and public relations agency Ogilvy and Mather.
He is a member of the of the Academy of Motion Picture Arts and Sciences (AMPAS) and the British Academy of Film and Television Arts (BAFTA) where he has headed two BAFTA juries, and is also on the board of the Donmar Warehouse Theatre.
---
Inside Pictures Ambassador 2016
Andrew Cripps – President of International Theatrical Distribution, 20th Century Fox.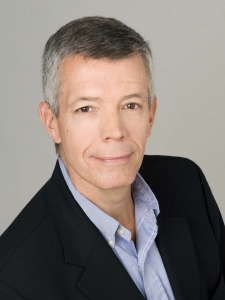 Andrew Cripps first joined the entertainment industry in 1985 in Tokyo Japan where we was appointed Representative for Japan and Korea for Thorn EMI Screen Entertainment, a British film company, responsible for the company's theatrical and home entertainment releases in those markets. Eighteen months later he moved to United International Pictures (UIP), the joint venture distribution company operated by Paramount, Universal and MGM/UA, where he served as Assistant to the General Manager in the UIP office in Tokyo. He was soon promoted to Sales Manager for South East Asia and moved to Hong Kong where he lived from 1988 to 1990. In mid 1990 he was promoted to VP International Sales and relocated to the company's headquarters in London England. In 1994 he was promoted to Executive Vice President International Sales and in 1999 became President and COO of the company, responsible for all marketing and distribution for the company's films which now included Dreamworks. In 2006, following Paramount and Universal's decision to break up the Joint Venture company, Andrew moved over to Paramount, becoming President of Paramount Pictures International, the new international distribution company for all Paramount, Dreamworks, Dreamworks Animation, Marvel and Nickelodeon films. From 2007 to 2011 under his leadership the company grossed in excess of $10 billion in gross box office in the international marketplace, including an industry record $3.2 billion in 2011.
In 2012 Andrew moved to IMAX Corporation where he became President of IMAX for Europe, Middle East and Africa as well as EVP of the IMAX Corporation, based in London, responsible for expanding the IMAX theater network across the region as well as sourcing content to play across that network. Under his leadership the network has expanded dramatically and now boasts over 200 theaters open or signed and still to open. In March 2016 Andrew was promoted to be President of International for IMAX, a role he holds today.
Andrew was born in Sri Lanka and grew up in Japan and speaks fluent Japanese. He graduated from Georgia Tech with a degree in Industrial Management in 1981, and then received his MBA from Georgia State in 1983 in International Business. He is a member of both the British Academy of Film and Television Arts (BAFTA)and the Academy of Motion Picture Arts and Sciences. He continues to live and work in London where he is married to Louise and has three children – Emily age 18, Anna age 15 and James age 5.
---
Inside Pictures Ambassador 2015
Duncan Clark – President, Distribution, Universal Pictures International
Duncan Clark i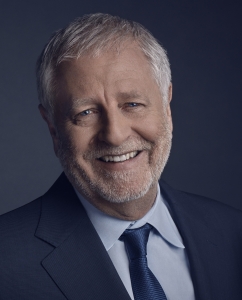 s President of Distribution for Universal Pictures International (UPI), a position he has held since June 2011. In this capacity, Clark supervises Universal Pictures International's operating companies, United International Pictures (UIP), as well as UPI's independent partners and sales agents. Clark was a key executive in helping to set up Universal's standalone distribution operations internationally as the company transitioned from its UIP joint venture with Paramount Pictures in 2007. He is also responsible for the print servicing/post production adaption/delivery for the company's international releases.
During his years at the studio, Clark has guided Universal Pictures to some of its best years at the international box office. In 2015 the studio crossed the $4 billion mark at the international box office for the first time in its history, propelled by such hits as Minions, Fast and Furious 7, Jurassic World, Fifty Shades of Grey and Everest. Prior to joining Universal, Clark was a marketing and distribution consultant for Steven Spielberg on War of the Worlds and Munich, taking on a similar role on the 21st Bond film, Casino Royale.
Clark spent fourteen years at Columbia Pictures/Sony Pictures from 1986-2000 in New York and Los Angeles – first as head of its international marketing division, culminating in his role as President of the International Distribution. During his years at Sony, he oversaw the release of such critical and commercial hits as Men in Black, Sense and Sensibility, As Good As It Gets, Jerry McGuire, and The Mask of Zorro. As an original resident of the U.K., Clark headed up marketing/distribution from 1980-1986 for UIP/U.K., distributor at the time for Universal, Paramount and MGM/United Artists. Clark is a member of the Academy of Motion Picture Arts and Sciences (AMPAS) and the British Academy of Film and Television Arts (BAFTA). Clark is married with a son.
---
---