Last Friday, Inside Pictures collaborated with Les Films d'Antoine and Viking Film to host a party in Berlin, launching the 2017 edition of the programme. The event is the first of several international networking receptions in the Inside Pictures calendar and was also an opportunity for potential applicants to meet with IP alumni and the team to find out more about the programme and whether it might be the right fit. The reception took place at the Ballhaus Berlin and was well attended by alumni, speakers, supporters of Inside Pictures and industry professionals from across the world hoping to apply for this year's programme.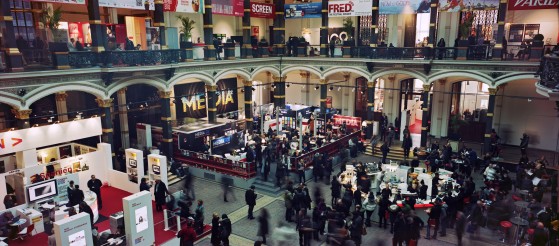 Whilst in Berlin, Programme Directors Julia Short and Corinne Ranaraja also ran a series of "surgeries" at the EFM, speaking to groups of ambitious film executives and producers who are interested in attending the course, to discuss the benefits and challenges of the programme and give advice on the application process.
The dates for this year's programme, information on fees and bursaries, and a list of confirmed speakers can be found on our website. Applications will close on 12 March 2017, and can be made here.