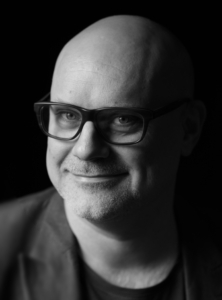 Gary Cranner is co-founder, CEO and producer for Chezville based in Stavanger, Norway.
In his work, Gary has a strong focus on storytelling and works closely with the directors and writers, seeking long-term relationships. He has a broad experience within the film industry and has worked for many years as a film editor. This has given him in-depth insight into the technical, practical and creative aspects of filmmaking. Gary's debut film as a producer was Arild Østin Ommundsen's IT'S ONLY MAKE BELIEVE (2013) which was nominated for 10 national film awards (including for Best Picture) and for which he also won the Norwegian academy award for Best Producer. Gary is an EAVE and ACE graduate, in 2018 he was named one of Screen Daily's «Future Leaders of Global Cinema» and in 2019 he was «Producer in the Spotlight» at Berlinale/EFM. His development slate includes films and series ranging from comedies and family entertainment to director driven films for high profile Scandinavian auteurs.
What attracted you to Inside Pictures? What is your impression so far?
The prospect of learning the inner workings of the global film business together with a group that includes a wide selection of film professionals was what first attracted me to Inside Pictures. The access to the American business through the LA module was also key. So far, I am impressed by the high quality of the speakers and their willingness to share valuable insights with the participants.
In your company profile you say that you are not looking for any specific genre, however you have set specific parameters for how you work with talent and make films. Tell us more about it:
I don't have a dogmatic approach to making films, on the contrary. I am very focused on methodology and I am always trying to find the right way to make each film, taking into consideration the filmmakers, their artistic process as well as the budget. But even when there is a nice budget, I try to find new ways we can use the resources we have at hand to make even better films. I enjoy working closely with the inspired filmmakers regardless of genre, budget or experience level, and it makes me happy if I can help them structure their work.
You've transitioned from being an editor to a producer. How has your editing experience informed your work as a producer?
I feel that I benefit greatly having come from editing. Working in the editing room has taught me how to tell and structure stories, something I use every day as a producer. It also has taught me how to think analytically about films, and given me certain insights on how to work with scripts and shooting to avoid trouble later on.
Norwegian cinema occasionally pops up on the international circuit, however I would claim there is less awareness than for Danish, Swedish or even Icelandic cinema. How do you feel this can be changed? Who is on the horizon who maybe is already making waves domestically and has a chance to pop internationally?
I think Norwegian cinema is better than its reputation. Directors like Arild Østin Ommundsen, Dag Johan Haugerud and Eskil Vogt are doing very interesting work and there is a new generation of female filmmakers that are on the rise. If Norwegian cinema is going to take the next step internationally, I believe we will need to focus more on developing stronger concepts and better screenwriters and scripts.
You are based in Stavanger, a place which most people probably associate more with outdoor pursuits like base-jumping or with cruise ship stops. what's it like producing films on the Southwest Coast of Norway? How much does it feature in your filmmaking? What access to regional funding is available?
I am lucky to be part of a unique film community in Stavanger, we have been making films together for 25 years. Far away from the traditional film infrastructure in Oslo, we have built our own way of making movies and cultivated an audience for them. Our films have a very distinct style and although they have reached an audience worldwide, they have a very strong local identity and feel. We have access to grants through Filmkraft Rogaland, grants and equity through our regional fund Mediefondet Zefyr in addition to the grants of the Norwegian Film Institute.  
What are you working on at the moment and we can look forward to seeing in the next year? What are you plans for your production company and slate?
We are currently editing a family film and shooting a co-production, the plan is to premiere both of them next year. Our goal is to up the production rate and build the organisation further, since we want to diversify into TV drama and produce films aimed directly at a global audience. To make this happen, we are building a diverse slate of projects and talent.