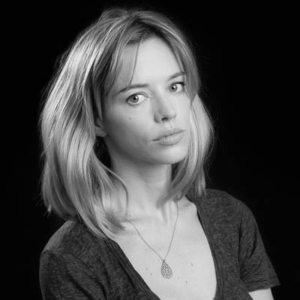 Marina is a Development Producer at FilmWave. In her previous roles she acted as Head of Development at Shine Pictures, the feature film division of Endemol/Shine and Head of Development at the commercials and music video production house Stink, where she ran the feature film department, developing and producing long and short form narrative content with directors on the roster.
Prior to working in development, she worked in acquisitions and co-productions in the London offices of Paramount Vantage, New Line Cinema and Bob Berney's Picturehouse, travelling extensively on the festival circuit, sourcing several films, such as THE ORPHANAGE, PAN'S LABYRINTH and SON OF RAMBOW.
What attracted you to Inside Pictures? What's your impression so far?
Although you could argue the film industry is always evolving I felt I wanted to touch base with producers and executives from a variety of disciplines at this particular juncture to challenge the status quo – and feel inspired. I've been impressed with the level of expertise and commitment to the industry displayed amidst the speakers and fellow attendees. Also the perspective is genuinely international.
You are dedicated to finding and nurturing new film talent. Where do you find them? What makes a great talent?
I focus on directing and writing talent. For filmmakers I rely on film festivals, relationships with festival programmers, festival labs, independent exhibitors, literary agents alongside film school graduation shows. I've always loved music videos and short form content, so look in that direction also. As for writing talent – theatre and comedy shows. Hmm, what constitutes a great talent? A good eye and the ability to express a way of looking at the world incisively to others. More often than not it's someone who is entirely focused on what interests them and what they want to express. They don't get distracted and they don't compromise.
You work focus has been the UK. How diverse is the storytelling landscape in the UK in terms of feature films? Are there types of stories, story genres you like to see more?
I work out of the UK, but the Films and TV I've made and been involved with have been more international. In the UK I'm not sure we're telling enough authentic contemporary stories about the times we live in that speak to a young audience. Film is such a powerful medium and I hope that we can continue to make films that have as strong an impact on young people as films did on me growing up.