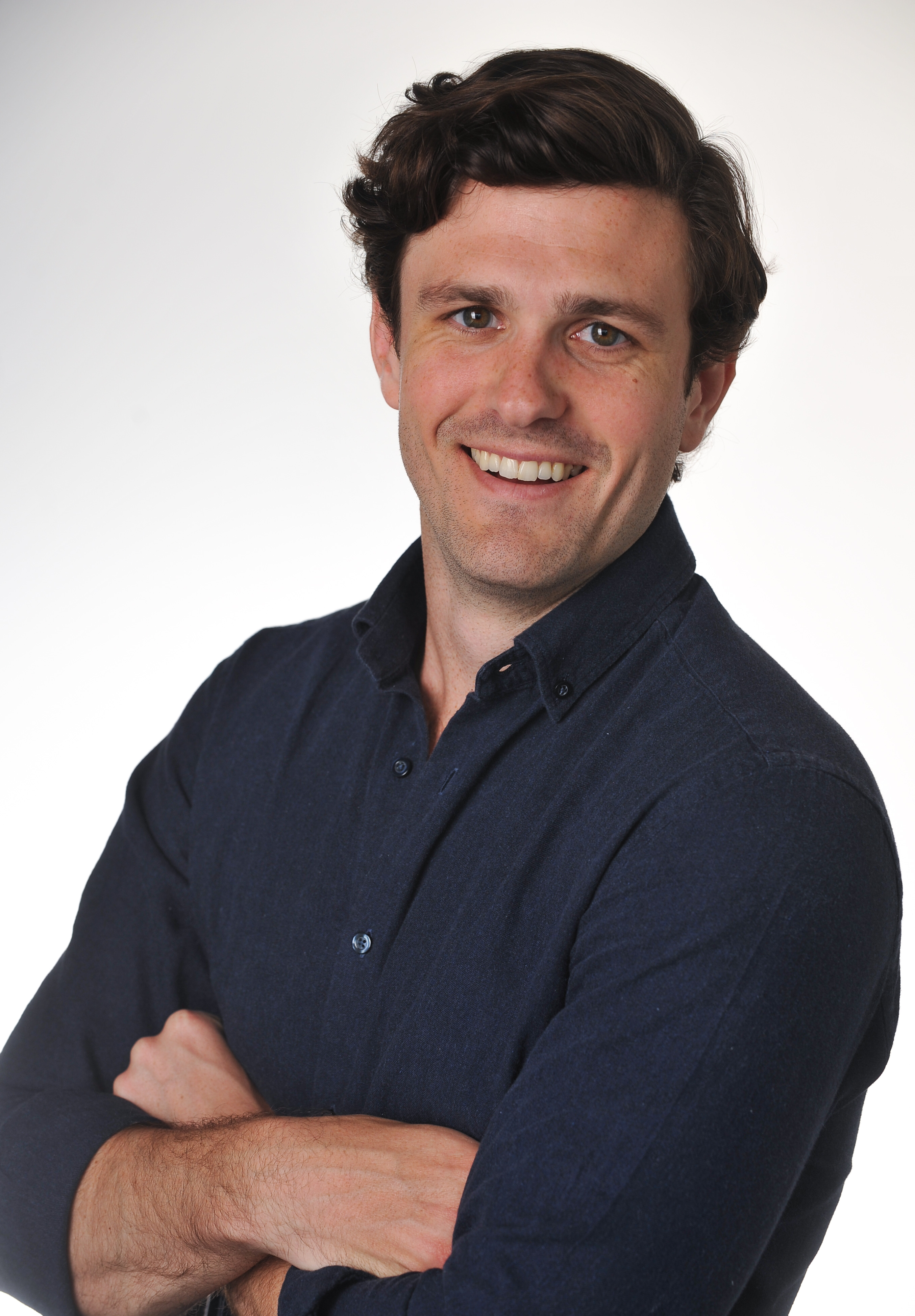 As part of IMG's international sales force Oliver's media experience began in the sale and distribution of live sport, but quickly grew to incorporate scripted and non-scripted television after the WME acquisition.
In the role of Director of Content & Channels, Oliver is responsible for Home Entertainment, Inflight & Inship, and multi-territory SVOD sales worldwide. Including the expansion of IMG's EST & TVOD distribution through global and regional platforms to accommodate Endeavor Content's growing TV slate.
Oliver has managed the sale of several premium TV titles including; THE NIGHT MANAGER, AGATHA CHRISTIE'S ABC MURDERS, THE LITTLE DRUMMER GIRL and KILLING EVE to the Home Entertainment and Inflight/Inship markets.
In addition to TV sales to ancillary markets, Oliver is responsible for launching IMG's Inflight Feature Film sales business with BOOK CLUB & PEANUT BUTTER FALCON last year and is currently acquiring titles for 2020.
What attracted you to Inside Pictures? 
I come from a TV background. Since the inception of our Inflight film sales operation, I'd looked into how I can learn about the film business in a more structured environment. Speaking to colleagues and clients, they repeatedly told me to do Inside Pictures.
What aspect of the Inside Pictures programme has had the greatest impact on you so far?
The financial side of film was always a real interest of mine – to understand the way funding/investing works, legal, to some extent, but really how best to pull a film package together. In particular, is my bit, and seeing how the inflight market fits in and the potential for it to be part of film financing solutions.
The camaraderie and sharing of knowledge, and experiences, amongst our cohorts have been invaluable too.
Please tell us more about the launch of IMG's Inflight Feature Film sales business and how it came about.
Chris Rice (Co-president of Endeavour Content) formally moved IMG into scripted series distribution in 2015 with THE NIGHT MANAGER. IMG distribute all of Endeavour Content's TV series – such as KILLING EVE and THE LITTLE DRUMMER GIRL.
At this stage we did absolutely everything in the Inflight market (live sports, TV series, documentaries, programmed content et al), apart from film. Given 70% of an airline's inflight entertainment budget is spent on film, it made complete sense to create our feature film sales business. This became possible in August 2017, when Endeavor Content acquired a majority stake in the film finance and sales company Bloom.
Our first title in the film sales market was BOOK CLUB – Paramount had the USA sales and we looked after the international sales.
Compared to other film sales, the inflight market can be sensitive in terms of what's considered acceptable content. There's some obvious subject matter you want to try and avoid when selecting product for the inflight market. For example, anything to do with terrorism, plane crashes etc. In some instances, you may need to make edits.
BOOK CLUB is an easy-going film about a group of friends in their 60s and 70s reading, 50 Shades of Grey, and rediscovering their lust for life. But it has many dangerous pitfalls of the inflight market at the same time. 50 Shades of Grey is banned in some territories, so am I going to get an inflight sale in those places? In addition, there's the tiniest scene with Diane Keaton and Andy Garcia on a plane and she's getting nervous about flying. I think it got cut from an edited version because stressed passengers on a plane can be enough for some buyers to say it's too much for them. It's not all buyers, some airlines are more open to edgier content than others, and will use their content selections to make a point of saying we're out there; we're not going to edit a film or TV series. We're putting our necks on the line.
You really have to be aware of anything that could be contentious in a film, and look at it, not only from your own territory, but on a global scale too. How's this going to work for the US? China? Europe? Middle East? And how do we cater for those regions when we're looking at acquisitions.
How important has a film festival run become to your Home Entertainment, Inflight & Inship, and/or multi-territory SVOD sales worldwide?
Working in these ancillary markets, you're much later in the sales process. Generally speaking, with the inflight film sales market, buyers are going to wait to screen film, before buying. If the film's not great, then you're not going to get the price you want.
More and more, we are reading scripts; discussing the relative strengths of the overall package – and whether we should come on early to a film. At this stage, we've got to have faith, it is going to turn out as well as expected? So, yes, having a film do well at festivals should give you an element of prestige; help drive up pricing, and especially within the realms of home entertainment, keeping it out there, keeping that marketing run, and P&A, going, and give you that bump in sales. It is very important when you're looking at those later sales windows.
Which of your projects are you most excited about?
There's an Endeavour Content project called KUNG FURY – based on the hugely popular 2015 short film of the same name. The feature film version stars Michael Fassbender, Arnold Schwarzenegger, Alexandra Shipp and David Hasselhoff. I'm hoping we can acquire that for the inflight business.
What we do have locked in, and that I'm really excited about is BILL & TED FACE THE MUSIC. That's the sort of thing you're looking for in the in flight market – big name recognition, high-end cast, easy watch and nothing too controversial.
We've also got a new TV series coming called NORMAL PEOPLE, adapted from Sally Rooney's bestseller of the same name. That's going to be on the BBC in 2020. I've seen some clips already and I think that's going to be really good.
Medium term view, where is OD content heading? Are we likely to see convergence in the market or do you see more disruption and divergence in how we see film/TV?
Despite the launch of more and more OTT (Over The Top) platforms during 2019 and in to 2020, I do think there's going to be some convergence in the on demand markets.
Possibly, you could see more independent production/global platform exclusive partnerships. You might see a convergence of indie platforms coming together – as you see with Brit Box, I guess. Would you see that with some of the mini-majors coming together? I'm not sure.
What film(s)/TV series from the last decade did you go and see and think, damn, I wish I could've acquired that for IMG's Inflight Feature Film sales business?
At an Inside Pictures get together, we were asked what's your favourite film. I blanked and came up with Notting Hill – and I thought I've got to do better than that.
To be honest, I like the Star Wars of this world. That's the sort of the big studio film I end up going to see in the cinema.
I saw ONCE UPON A TIME IN HOLLYWOOD – that was great. Whether I would want to buy that for the inflight market is another question. In terms of a Tarantino film, it's probably one of the easier to sell into the inflight market.
Again, this is avoiding your question, but a recent TV series I loved was SUCCESSION. I know that'd be a nightmare to sell on the inflight market so I wouldn't want to acquire that. Main reason being, the show features scenes of excessive drug taking, and that's not going to work in some of my markets.
If you were in charge of Britain's national film policy, what would you advise the government to do to ensure more people across the globe saw British films?
From what I've learned on Inside Pictures, the British government and associated film industry does a very good job of stimulating and promoting British film. I think with the amount of soft money that's available, the institutions, and tax credit etc. It's nowhere near France, who maybe a tad too aggressive, but from what I've understood the British government is very proactive, in terms of what people are doing. I think you see that, in terms of the talent that comes from Britain, and all the British talent we see in major films.