Inside Pictures today announces the particpants selected for its 2018 programme. The successful group were once more selected from over a hundred high-calibre applications from industry subsectors including acquisitions, development, production, sales, distribution, finance, digital, talent management, marketing, legal and business affairs. This year's cohort is comprised of 20 participants who come from Australia, Austria, Canada, Germany, Ireland, Italy, Lithuania, The Netherlands, Norway, Slovenia, USA and the United Kingdom. They are:
Jo Allan – Storyworlds Producer, The Ink Factory, United Kingdom
Sol Bondy – Managing Partner / Producer, One Two Films, Germany
Marina Brackenbury – Development Producer, FilmWave, United Kingdom
Paula Devonshire – Producer, Devonshire Productions Inc., Canada
Kęstutis Drazdauskas – Producer, ARTBOX, Lithuania
Jonathan Halperyn – Producer / EVP Business Development, Korda Studios, Hungary
Oli Harbottle – Head of Distribution and Acquisitions, Dogwoof, United Kingdom
Paula Heffernan – Head of Production, Element Pictures, Ireland
Rajko Jazbec – Managing Partner / Producer, CognitoFilms Zürich & Serienwerk Berlin, Switzerland
Justin Kelly – Head of Business and Legal Affairs, Hanway Films & Recorded Picture Company, United Kingdom
Gijs Kerbosch – Managing Director / Producer, Halal, The Netherlands
John Keville – Managing Director / Producer, Savage Productions, Ireland
Eun-Zi Kim– Business and Legal Affairs Manager, DCM, Germany
Kristine M.I. Knudsen – Producer, Den siste skilling AS, Norway
Charlotte Mardon-Heath – Senior Marketing Manager – New Media, Entertainment One, United Kingdom
Alison Meese – Head of UK Acquisitions, STUDIOCANAL, United Kingdom
Carla Quarto di Palo – Director of International Sales, Cornerstone Films, United Kingdom
Jørgen Storm Rosenberg – Producer, 74 Entertainment, Norway
Janey van Ierland – CEO / Talent Manager, Nummer19 management, The Netherlands
Yvette Zhuang – VP International Sales, STX Entertainment, USA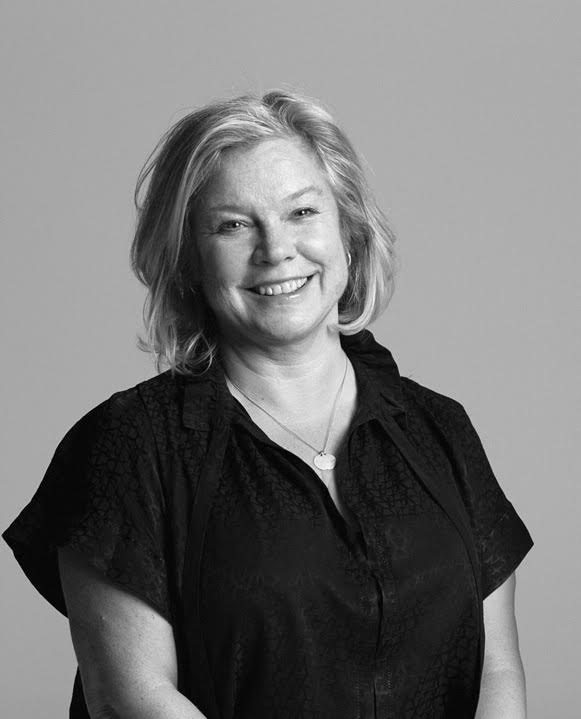 In 2018, our Inside Pictures Ambassador is Alison Owen. One of the UK's leading film and television producers, she earned an Academy Award® nomination and a BAFTA Award (Best Film) in 1998 for Shekhar Kapur's historical drama, "Elizabeth," which collected a total of seven Academy Awards® and twelve BAFTA nominations. She worked closely with co-producer Debra Hayward, formerly Head of Film at Working Title Films, with whom she launched a new production outfit Monumental Pictures in late 2014.
Monumental Television recently released "Harlots", an eight-part returning series for ITV Encore and Hulu starring Samantha Morton, Lesley Manville and Jessica Brown Findlay, and created by Moira Buffini and Alison Newman. 2017 also saw the release of "Will", a ten-part series following the life of the young William Shakespeare for TNT and "Anne", Breaking Bad alumni Moira Walley-Beckett's eight-part adaptation of Anne of Green Gables, produced by Northwood Entertainment for CBC, in association with Monumental.
In 2015, Owen produced "Suffragette" written by Abi Morgan, directed by Sarah Gavron, with Carey Mulligan, Helena Bonham Carter, Brendan Gleeson and Meryl Streep, starring in an ensemble piece about the Suffragette movement.
As Ambassador, she will champion the course and be present at key stages throughout the programme. She will welcome participants at the start of their journey, meet with them during the programme and send them on their way as they graduate at the end of the course.  She says: "Inside Pictures is an extraordinary and very necessary training programme – I honestly don't know how we would find the next generation of film producers without it. It galvanises and organises key players in the industry to support individuals in a way we would always want but are seldom able to do on an individual basis. I feel privileged to be an ambassador for such a wonderful scheme.".
Inside Pictures is presented by world leading film school, the National Film and Television School and supported by the Creative Europe Media Programme as the majority funder and Creative Skillset's Film Skills Fund which is backed by the British Film Institute (BFI), awarding funds from The National Lottery.
Agnieszka Moody, Director of Creative Europe Desk UK, says: "Inside Pictures is Europe's flagship professional training programme, the envy of the world, attracting talent from around the globe and building strong leaders who will go on to shape our industry. I'm proud that Creative Europe supports this programme."
Gareth Ellis-Unwin of Creative Skillset, says: "Congratulations to the talented cohort of future industry leaders selected for professional development through Inside Pictures. This combination of taught modules with mentoring from industry practitioners is extremely effective in building knowledge and industry relationships. We thank the high-level industry executives who offer their valuable time to share their expertise in this way. The importance of mentoring is recognised in the BFI's new film skills strategy, Future Film Skills, and we will be working with our partners in the film industry in coming months to develop a UK-wide mentoring service, Screen Mentoring UK, that will share the good practice of schemes such as Inside Pictures more widely."
Jon Wardle, NFTS Director, says: "Inside Pictures – now in its 15th year – remains the leading film business development programme in Europe. It's continued success would not be possible without the support of the progamme's funders – and we are grateful to them for recognising the value of ongoing learning, and for giving this year's group of talented individuals the opportunity to grow their business and contribute to the wider industry. I'm sure this group of participants will go on to achieve great things like the 14 cohorts before them!"
Julia Short, Programme Director of Content, says: "Once again, Inside Pictures owes a great debt of gratitude to the many leaders from the European and US film industry who lend their support to the course. Without their input, knowledge and experience we would not be able to achieve the success we enjoy year after year."
Inside Pictures receives widespread industry support and participation from many of the highest-level industry professionals in America and Europe. For an up-to-date list of speakers for the 2018 programme, please click here.
The programme is also grateful for the support it receives from the Film Distributors Association, Ingenious Media, Lee & Thompson LLP and Pulse Films.