We would like to take this opportunity to thank all our speakers, our fantastic alumni and our funders and sponsors for another exceptional year of Inside Pictures. We trust that you all will enjoy an indulgent and enjoyable festive season and look forward to bringing in 2020.
Module 3 Complete, Graduation on the Horizon
The week long workshop in London drew to a close a few weeks ago, the focus being participant personal growth and business development. Project 'surgeons' advised participants on their projects, which will be presented to industry panellists in January 2020, ahead of their Graduation Reception at the Haymarket Hotel.
The module kicked off with a session by EMG Group on brand management, John Letham's session on Love and Embrace your Business Plan was thought provoking and a highlight for  many. Later in the week, David Solomon (Sun & Moon Training) coached the participants on their negotiation skills, conflict, management, understanding different personality types (including their own!) and master presentation and pitching skills. Engaging company case studies from Element Pictures, Vertigo Films and many others made for an intense but eye-opening week.
New for this year was the Roundtable Discussions where alumni and participants were able to discuss engaging industry topics such as Studio Powerplay, Film and TV Production, Independent distribution just   to   name   a   few.   As   always   our   alumni   were   extremely   generous   in offering their insight and expertise. Participants had access to at least two mentors on the evening in a subject that is relevant to their field. Once the discussions had come to a close the group enjoyed a networking dinner. This year's cohort will meet for the last time early January 2020 to present their project work and will be awarded their certificates by Inside Pictures Ambassador Daniel Battsek, Director at Film4.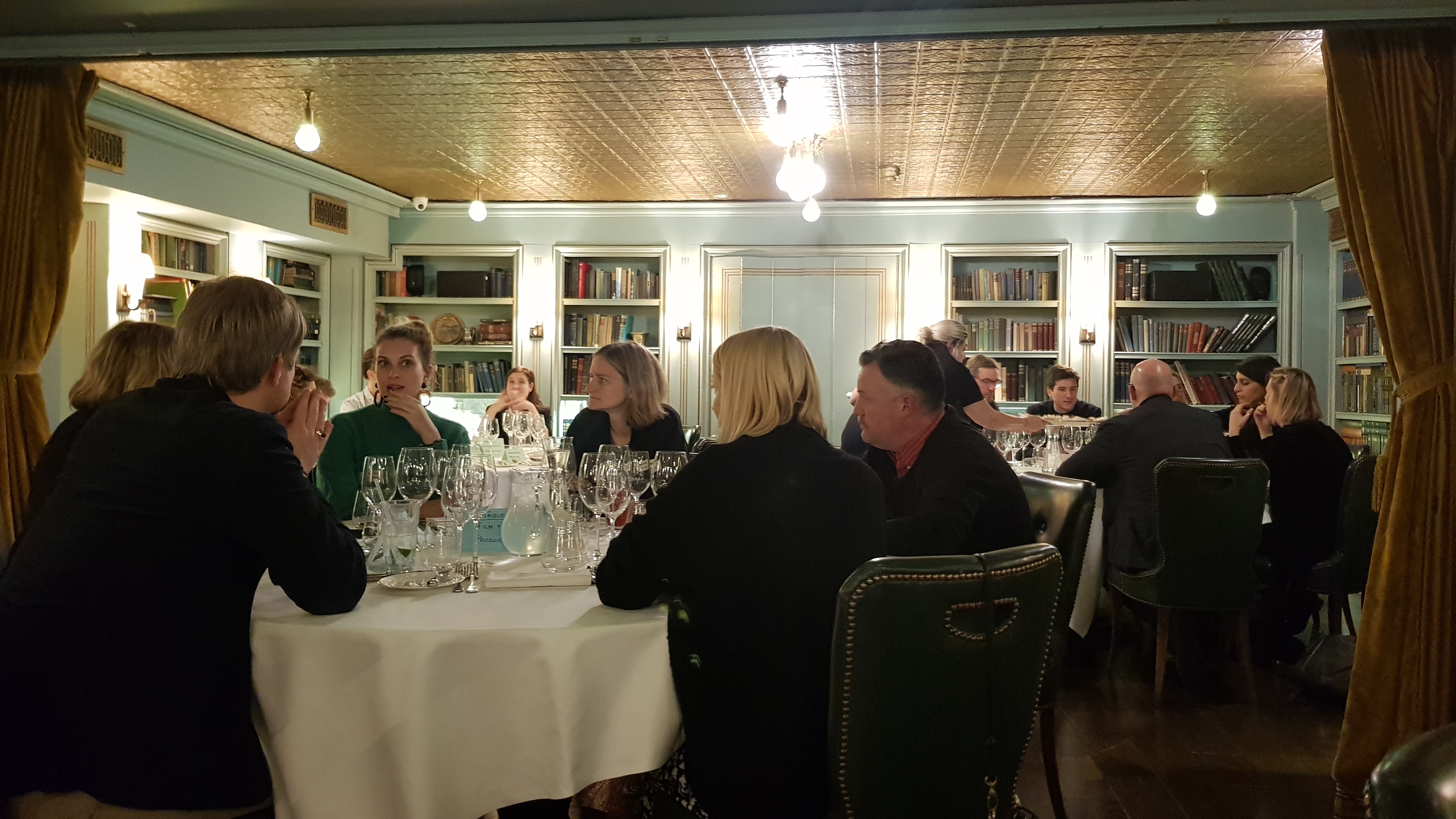 Module 3 – Roundtable Discussion
Call for Applications 2020
Applications for Inside Pictures 2020 will open in February. Please spread the word far and wide across the industry!
Alumni News
Festivals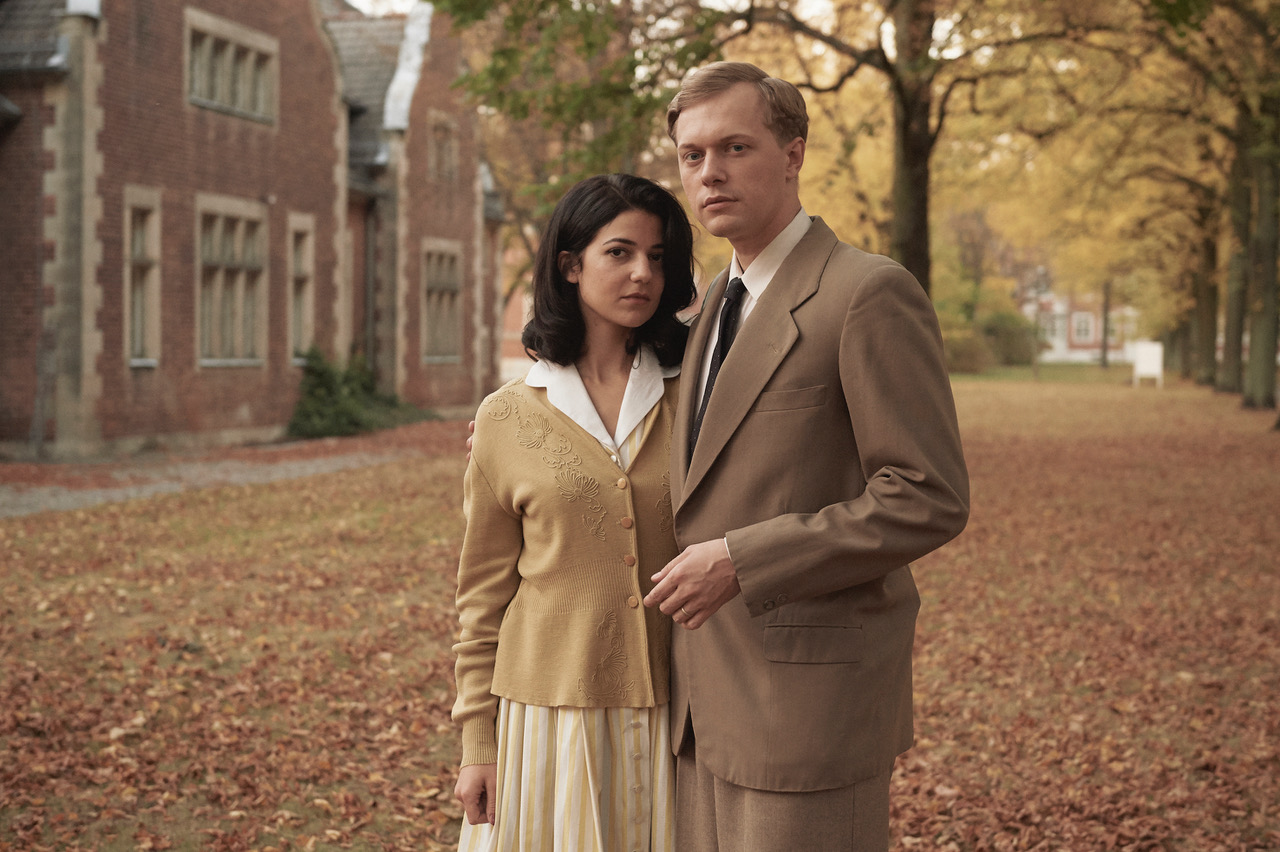 Adventures of a Mathematician
Lena Vurma, current 2019 participant, is the lead Producer of this German-Polish-British co- production, ADVENTURES  OF  A  MATHEMATICIAN.  Written  and  directed  by  Thor  Klein,  a thought-provoking account of Jewish-Polish immigrant and mathematician Stan Ulam, who fled to the U.S. in the 1930s. Stan deals with the difficult losses of family and friends all while helping to create the hydrogen bomb and the first computer. Cinematography by Tudor Vladimir Panduru (Cannes winner 'A Graduation'). Editing by Matthieu Taponier (Oscar winner 'Son of Saul). ADVENTURES OF A MATHEMATICIAN will have its premier at the Palm Springs International Film Festival on January 5th 2020!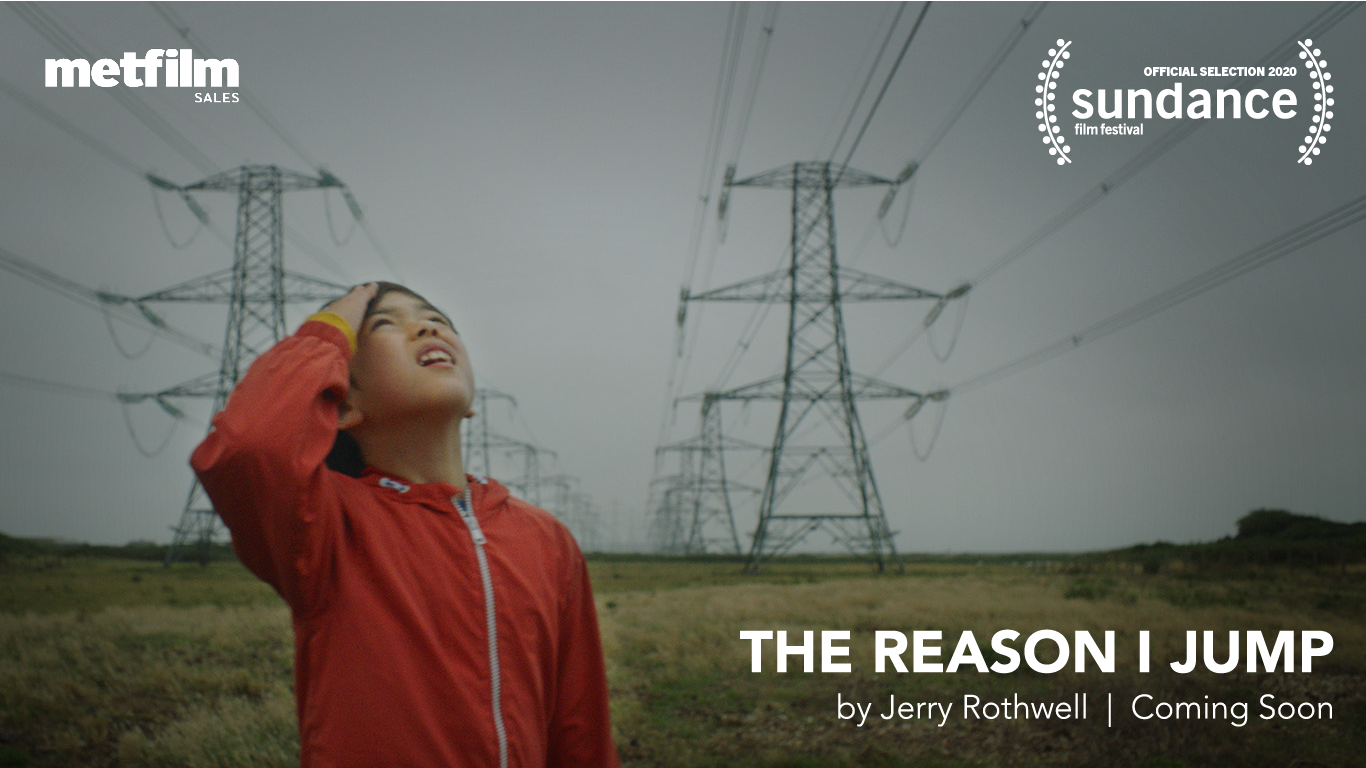 The Reason I Jump
MetFilm Production's THE REASON I JUMP will premiere at the Sundance Film Festival 2020 in the World Documentary Competition section. Stewart le Marechal (alumni 2012) and Jonny Persey (alumni 2004-05) are both Executive Producers on the film. This is an immersive film exploring the experiences of nonspeaking autistic people from around the world.
Justin Kelly (alumni 2018) of Hanway Films Limited worked on all the business affairs aspects relating to FALLING, the directorial debut of Viggo Mortensen which will be the closing night film of the Sundance 2020 festival.
Synopsis: When 80-year-old independent farmer Willis travels to Los Angeles for an indefinite stay with son John and his family, two very different worlds collide. Mentally declining, Willis' abrasiveness is both caustic and funny, bringing old wounds from the past and years of mutual mistrust to the surface.
Awards and Recognition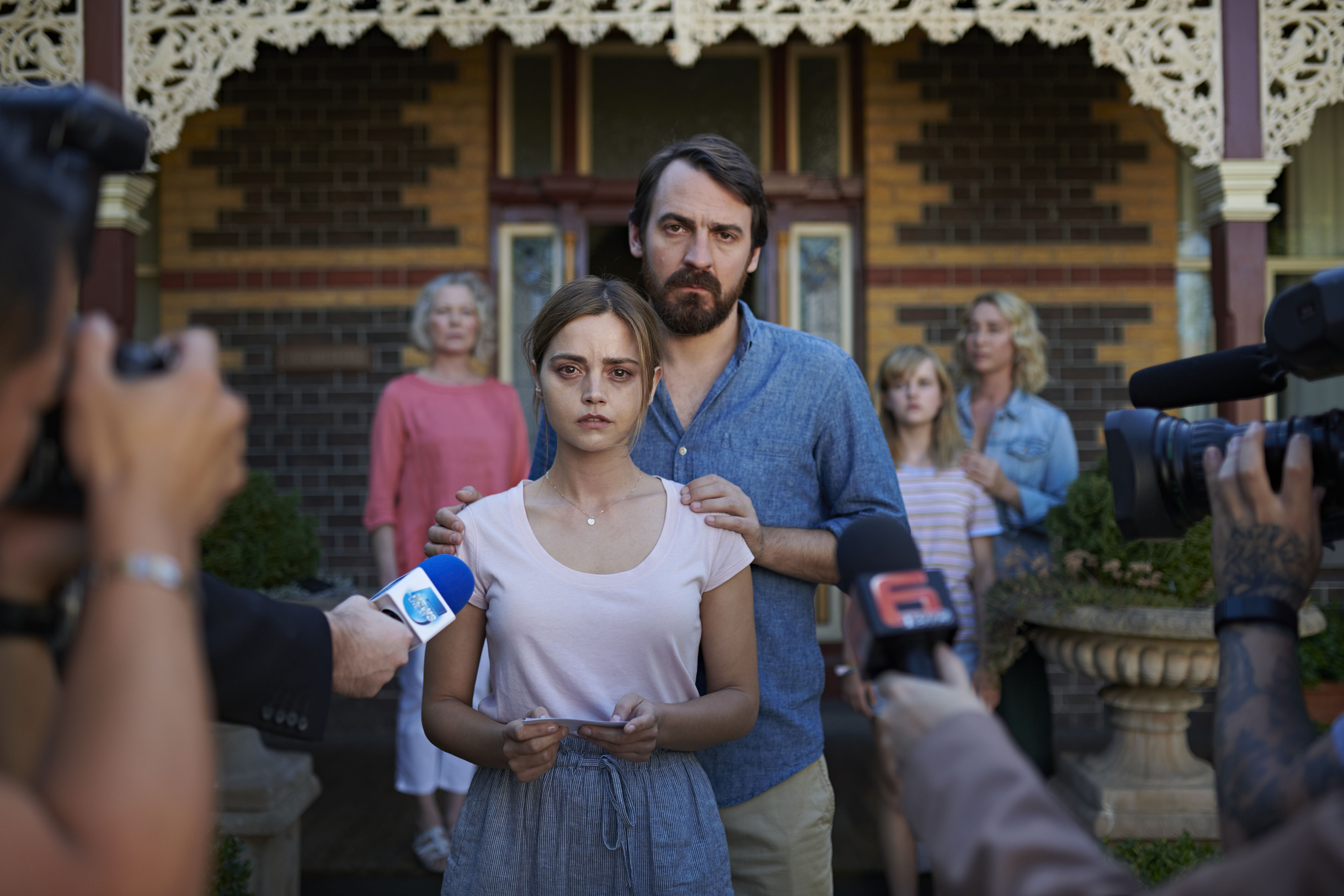 Jena Coleman – The Cry
Claire Mundell (Alumni 2014) MD and Creative Director of Synchronicity Films (lead producer) was Executive Producer for THE CRY . The drama series has won Best Series at the Scottish TV BAFTAs and RTS earlier this year and was nominated for 7 AACTA Awards. They won Best Drama at C21 Awards at Content London and lead actress Jena Coleman won Best Performance at The Logie Awards and was also nominated for an Emmy this year. Claire also was a producer on ONLY YOU with The Bureau and Cry Baby, it was nominated in 4 categories at The BIFAs. Josh O'Connor won Best Actor, director Harry Wootliff won the Douglas Hickox Award for Debut Director and has been shortlisted for Outstanding Debut by a British Writer, Director or Producer in the forthcoming BAFTA Film Awards 2020, announced on Monday 9th December. Furthermore Claire's production THE PARTY'S JUST BEGINNING is about has just been released in the UK.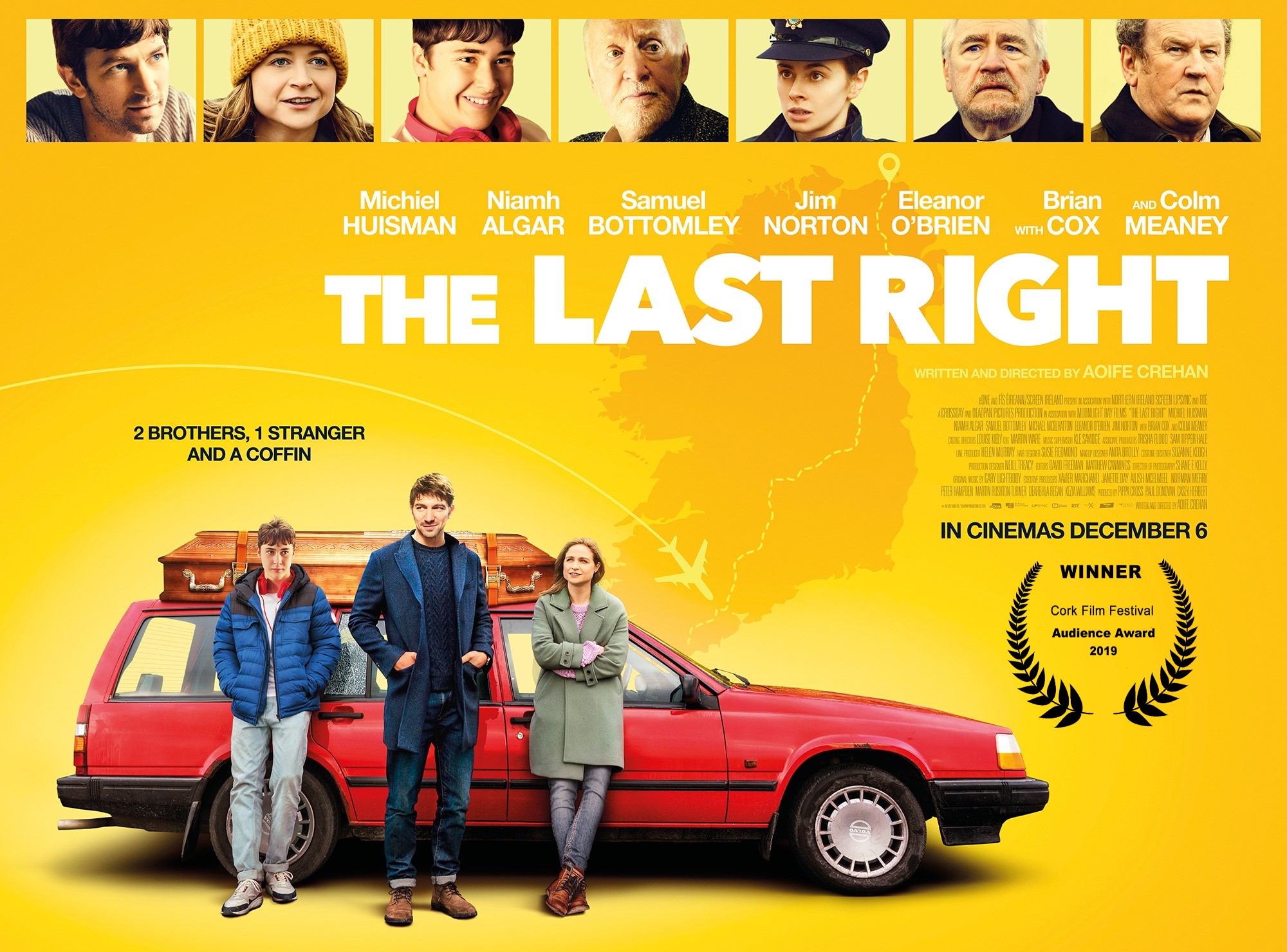 Executive Producer Ailish McElmeel – The Last Right
Ailish McElmeel, current 2019 participant, was Executive Producer on Aoife Crehan's debut feature THE LAST RIGHT. Produced by her business partner Paul Donovan, Pippa Cross of Cross Day Productions and Casey Herbert of Moonlight Bay Films, it has just picked up the Audience Award at the Cork Film Festival. The film was released by EOne in Ireland (both Republic and Northern Ireland) on 6th December 2019. A fateful exchange on a flight from New York to Ireland has complicated consequences for Daniel Murphy (Michiel Huisman). Watch the trailer here.
Alexandra Hoesdorff (alumni 2017) is Producer of FLATLAND, a feature by Jenna Cato Bass released in 2019 in South Africa, Luxembourg and Germany. It had its World Premiere at Berlinale 2019 and North American Premiere at Toronto International Film Festival 2019. It won Best African Film at Johannesburg Film Festival Awards 2019. World sales handled by The Match Factory.
Also by Alexandra Hoesdorff as Producer is SAWAH a feature  by  Adolf  El  Assal,  released in 2019 in Luxembourg, Belgium and Egypt. Winning the Audience award at the Festival du film Arabe de Fameck 2019, it also won Best Feature Film at Florence Film Awards 2019, Best Feature Comedy, Best Supporting Actor and Best Music at Queen Palm IFF 2019. World sales handled by Axxon Films.
Alexandra's co-production GIRLS WITH BALLS, a genre festival favourite, was released on Netflix worldwide in July 2019. World sales handled by Kinology.
Girls With Balls
Alexandra's company Deal Productions has been granted slate funding by Creative Media Europe for two features films, one TV series and one short film. Other features receiving production funding include feature film project SAVING MOZART by Gérard Corbiau starring Garbiel Byrne and POISON, a film by Désirée Nosbusch.
Altitude Film Sales won the International Sales Deal for a UK Film for WHITNEY at the Screen Awards last week. Karina Gechtman, current 2019 participant, looked after the marketing and publicity for this campaign together with her colleague Charlie Kemball (alumni 2017) who handled the sales.
Film Production Announcements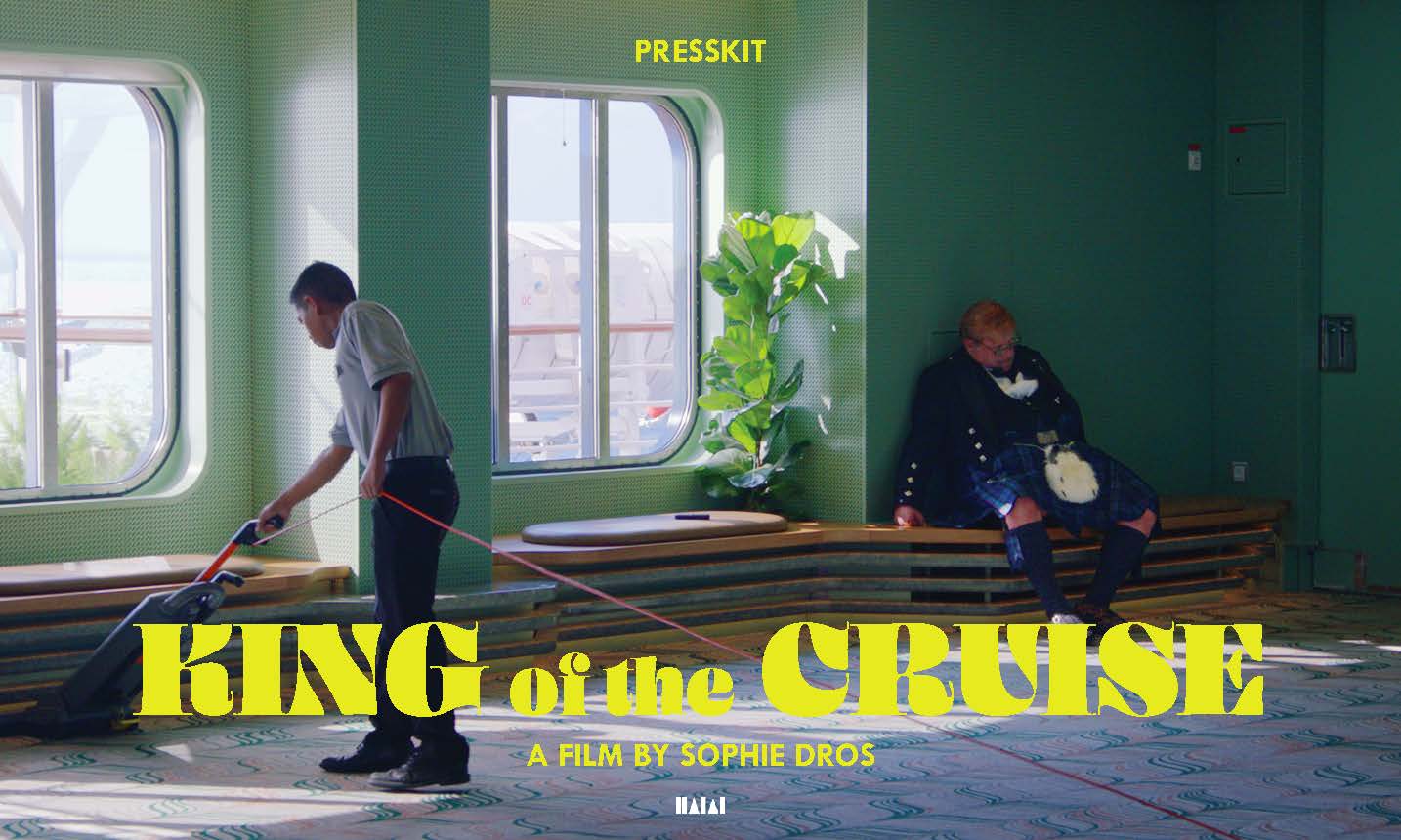 Gijs Kerbosch (alumnus 2018) together with his colleague Christine Anderton is currently producing a film in Italy, LAST RIDE OF THE WOLVES directed by Alberto de Michele. They will present a couple of scenes at Les Arcs works in progress program. Gijs's company Halal produced KING OF THE CRUISE. Produced by Olivia van Leeuwen and directed by Sophie Dros, the film premiered at IDFA on the 22nd of November. Sales were handled by fellow Inside Pictures 2018 alumnus Oli Harbottle of Dogwoof.
Cristian Nicolescu, current 2019 participant, is one of the producers of NOWHERE SPECIAL, directed by Uberto Pasolini. The film stars James Norton as thirty-five-year-old window cleaner John, who has dedicated his life to bringing up his son after the child's mother left them soon after the birth. When John is given a few months to live, he attempts to find a new family for his child. The Film sold incredibly well at AFM. Read more here.
Siniša Juricic (alumni 2015) and Leontine Petit (alumni 2017) worked together as co-producer and producer of the TV series HEIRS OF THE NIGHT. Watch the trailer here.
Siniša also co-produced a really exciting short, HEARTS OF STONE with Noomi Rapace and Jessica Barden, directed by Oscar nominated Belgian director Tom van Avermaet. The short was produced by Katleen Gossens of Bulletproof Cupid. Read more here.
Piers Tempest (alumni 2007) has produced LOVE WEDDING REPEAT – a romantic comedy set in Italy starring Sam Claflin, Olivia Munn and Freida Pinto which Netflix acquired worldwide rights for and ORDINARY LOVE starring Liam Neeson and Lesley Manville is in UK cinemas now, released by Focus.
Lucinda Englehart (alumni 2012) produced THE ELEPHANT QUEEN. The film was part of Apple's inaugural slate on their new platform Apple TV+. The film was released theatrically by A24 in the US after a successful festival circuit including Sundance, TIFF and London BFI.
Career and Company Developments
Jakob Abrahamsson (alumni 2013) of Scandinavian distributor NonStop Entertainment is moving into development and co-production. The first project will be a Swedish language remake of the 2018 New Zealand hit The Breaker Upperers. The original film was written, directed and starred Jackie van Beek and Madeleine Sami. It was produced by Carthew Neal and Taika Waititi of Piki Films alongside Ainsley Gardiner and Georgina Conder of Miss Conception Films.
The story is about two women who are cynical about love and run an agency that helps break up unhappy couples. When one of them grows a conscience, it threatens to derail their friendship. Read more here.
Leon Clarance (alumni 2011) is now Head of Operations of Zero Gravity's UK Office. Speaking to Deadline, Clarance said "I'm delighted to be reteaming with Zero Gravity. Their stable of immensely talented actors, creators, directors and below-the-line talent provides such a brilliant community with which to produce stories which are relevant to audiences both in Europe and the US and further afield. I'm looking forward to developing material with their existing clients whilst nurturing and providing a stage for a new generation of creatives to find their voices and audiences in this ever-changing distribution landscape where stories remain the most important element of entertainment." Read more here.
Yvette Zhuang (alumni 2018) has as moved to Miramax as their Senior Vice President of International Production and Distribution. Read more about her appointment here.