Applications are now open for the 2016 Inside Pictures programme, supported by the Creative Europe Programme of the European Union and Creative Skillset's Film Skills Fund. The programme is open to applicants working across the European film industry, and a range of high-level industry professionals in America and Europe have already been confirmed as speakers. An up-to-date list can be seen here.
This highly regarded programme is for 20 ambitious executives and producers who want to lead the EU film industry into the digital future. Comprised of three intensive one-week modules and a tailored project, Inside Pictures takes place in London and Los Angeles between June 2016 and January 2017.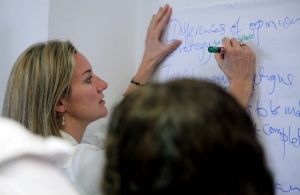 The programme develops the cutting edge industry business knowledge, management skills, profile and cross-industry contact network needed for leaders from across the industry to thrive in the global business of film. Seminars, workshops, studio visits and networking events cover all aspects of the international film business – from development through production, financing, worldwide distribution, marketing and exhibition and the latest digital developments.
This year marks the thirteenth edition of the Inside Pictures programme, and the sixth year it is delivered by the NFTS, the UK's national centre of excellence for postgraduate education. Nik Powell, NFTS Director, said: "We're delighted to be presenting this thirteenth edition of Inside Pictures, which has built a tremendous reputation for the exceptional quality of its content and the high level of participants. Every year we see another group of brilliant producers and executives graduate from the programme and go on to become leaders across the European Film Industry. We're grateful for the support of Creative Europe and Creative Skillset in making this happen. I'm looking forward to seeing what this year's group brings to the programme and to the industry."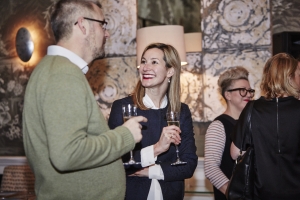 The successful applicants will be executives from across the value chain, who display determination to succeed. They will have at least five years' experience in film or an associated creative industry, such as television. Applications can be made via the online application form.
Thanks to Ingenious Media for providing scholarship funding for this year's edition of the course, and the following industry sponsors for their ongoing support of the programme: Lee & Thompson LLP; Pulse Films; Wiggin LLP.
If you would like more information or have any questions regarding your application, please contact: