Inside Pictures Class of 2015 graduated in style on Thursday, in the company of Inside Pictures alumni and industry at a reception in London's Haymarket Hotel.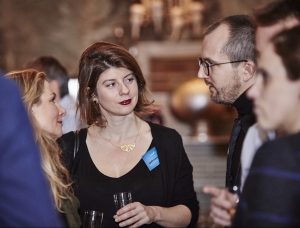 Duncan Clark, President of Distribution for Universal Pictures International, made a speech praising the hard work and high level of the participants and the quality of the Inside Pictures programme, before presenting participants with their graduation certificates. Director of the National Film and Television School Nik Powell also congratulated the participants on
their achievements, as did Inside Pictures Programme Director of Content, Julia Short, who praised the 2015 group's high level of engagement and energy.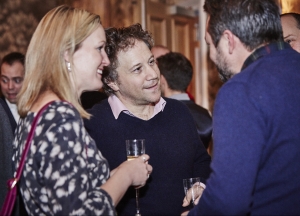 Prior to the ceremony, participants presented their Inside Pictures project work to a group of high profile international executives gathered at Universal Pictures and received feedback on the work and their presentations. The Class of 2015 now join Inside Pictures' community of 200+ alumni from around the world and across the film value chain.
Applications for the 2016 Inside Pictures programme will open on Thursday 4 February, and further details will be announced here.
Photographs courtesy of The Lens Box (thelensbox.com)