This week sees the 16th edition of Inside Pictures kick-off at Lee & Thompson in Central London. The 20 participants, who come from 12 different countries, begin their 9-month journey on the programme which gives them access to high-powered film and TV industry executives.
Established in 2002, Inside Pictures is a truly international programme which enables professionals from a wide range of disciplines to learn from, and with each other over the course of four intensive workshops in London and Los Angeles. They also undertake project work as part of their training, working in pairs on 10 projects which are presented to a panel of top executives at the culmination of the programme.
This year's participants were welcomed by Inside Pictures Ambassador 2019, Daniel Battsek of Film4. Daniel is not only lending his expertise to the programme, but also represents the programme externally until graduation in January.
Daniel congratulated participants on becoming part of Inside Pictures family and advised them to 'make the most of this opportunity'. Speaking of the ever more complex film and TV industry, he added: 'Every piece of knowledge and every relationship that you can bring to the table gives you an advantage over this very competitive landscape'.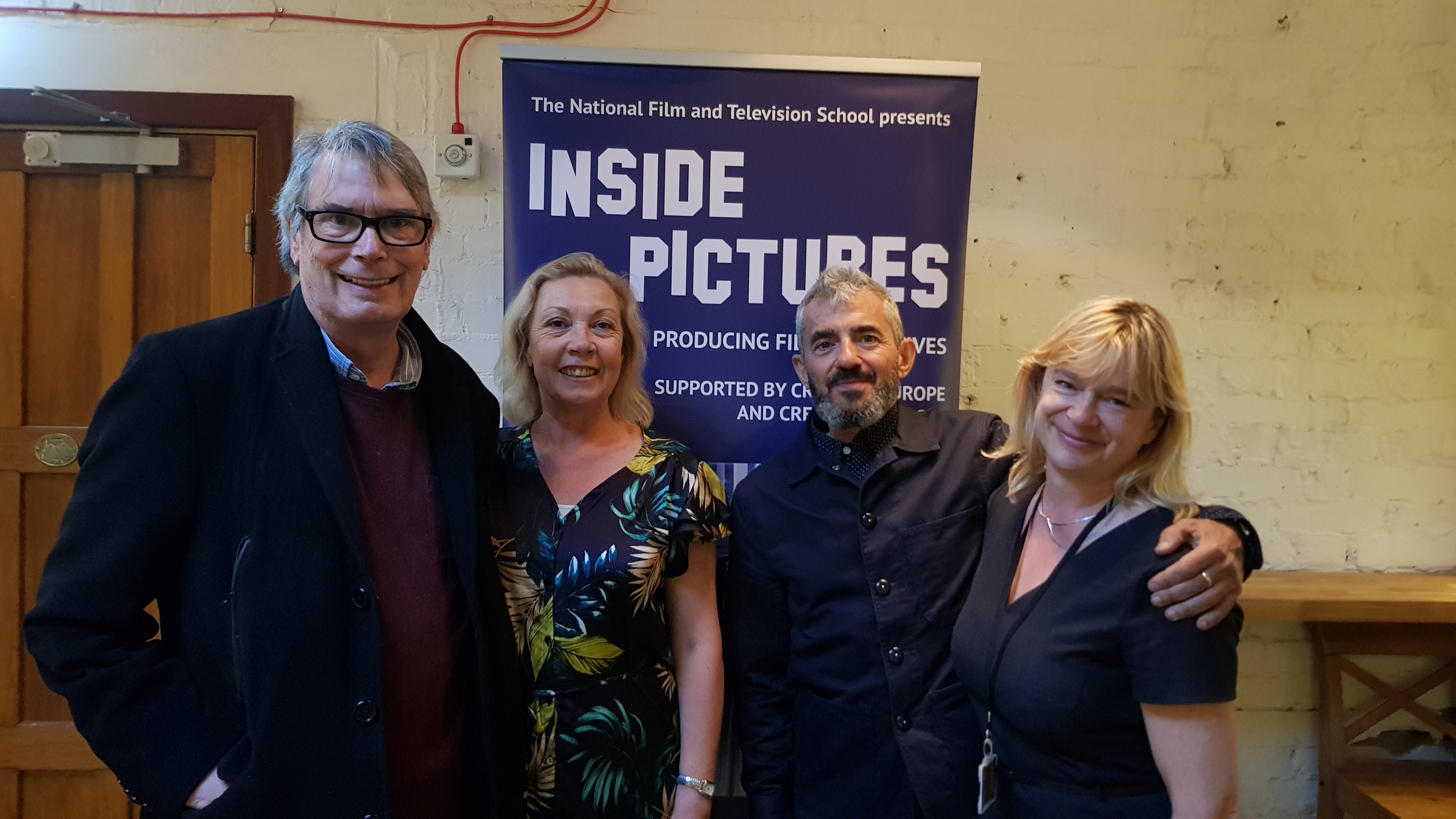 Among the guests were Agnieszka Moody of the Creative Europe Media Desk UK, one of the main sponsors of Inside Pictures, as well as Christos Michaels of Lee & Thompson LLP and Andrea Scarso of Ingenious, both companies being long-standing sponsors of the programme.
During the day, the week-long workshop provides insights to film finance, international and domestic sales and distribution, acquisitions, co-production, the TV landscape, digital aggregation and distribution and exhibition. New speakers this year, some of them alumni of the programme themselves, include: Nick Manzi, Head of Productions and Acquisitions at Lionsgate, who spoke on the value chain; Fraser Bensted of Tokyo Productions with a session on promo and trailer production; Sara Boss of VRdirect who shared her expertise on Immersive Storytelling; Teresa Moneo and Lina Brouneus of Netflix, as well as Sam Batty and Rob Nicholls of Grapevine Digital on social media strategies.
The next training module will take the participants to Los Angeles in September before the programme returns to London in November.