Module 3 of this year's Inside Pictures programme just wrapped up after a week-long workshop in London. The focus of this last training module was Personal and Business Development with a particular emphasis on the project work, which will be presented at the final Module in January.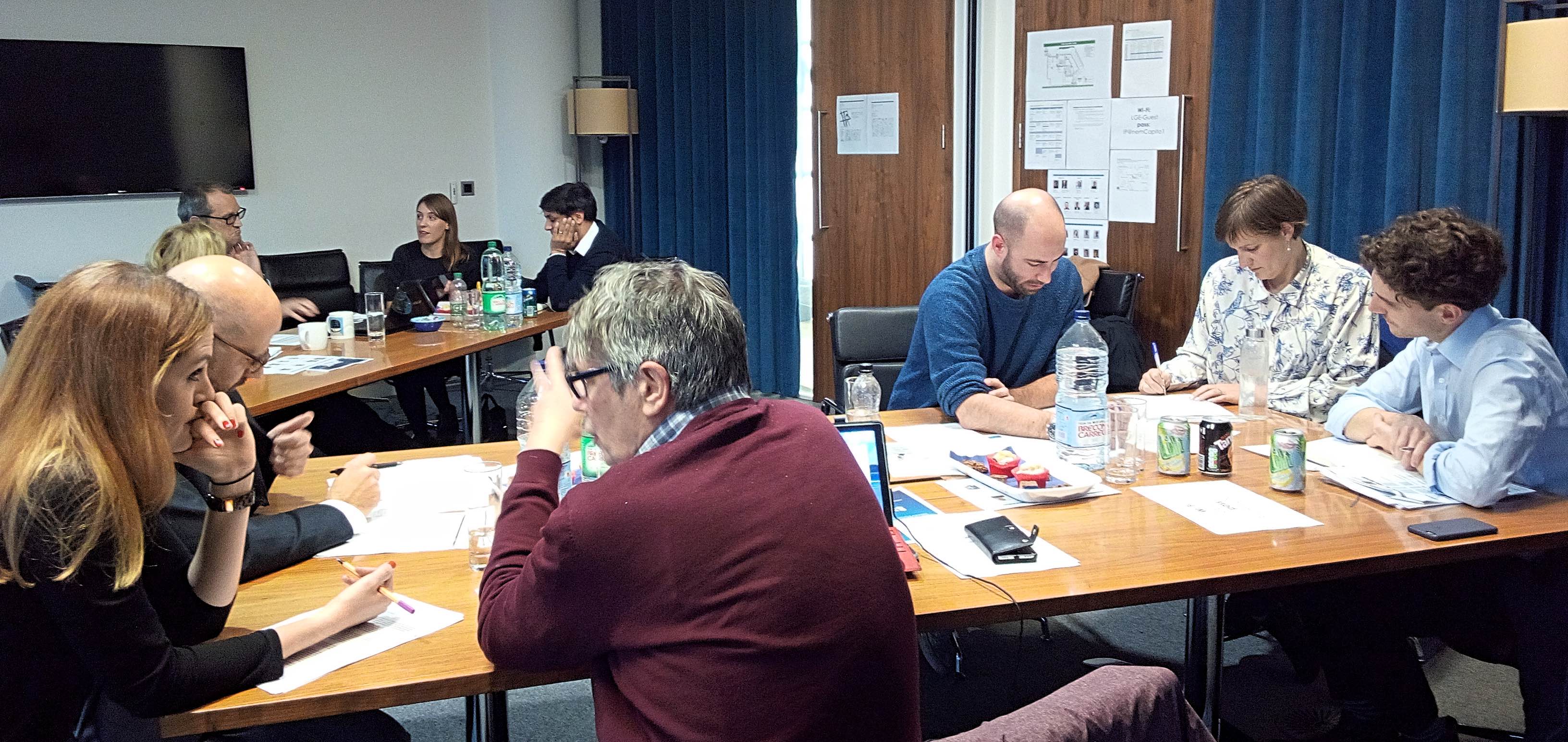 Project Surgeries taking place at Lionsgate on Monday
As with Modules 1 and 2, there was a lot for the participants to get through. Morning sessions began with alumnus John Letham on Mentoring and Business Planning and with Geneviève Lemal of SCOPE Invest on Financing in Europe; in the afternoon, project work was examined by experts from different areas of the industry, including Eduardo Panizzo (Coffee & Cigarettes),  Andrew Orr (Independent Film Company), Nik Powell (NFTS) and Mark Woolley (Ecosse Films).
On Tuesday our Participants honed their Business Management skills with the morning led under the guidance of John Bates of the London Business School. This was followed by a spirited Case Study with Wayne Marc Godfrey of The Fyzz as well as a session on Managing Your Career with David Kosse, who has also acted as the Inside Pictures Ambassador in 2017. The evening was topped off at Bentley's Oyster Bar & Grill, as the Participants spent the evening getting to know their Mentors.
Wednesday was dedicated to various case studies of diverse business models in the film industry. Participants were enlightened by speakers from Vertigo Films, Lionsgate –  who were also a generous venue sponsor of Module 3 –,  Element Pictures and Pathé UK. New to the programme was a Virtual Reality experience and session delivered by Steve Jamison of Archer's Mark.
The last two days of Module 3 were dedicated to personal and skills development covering a wide range of areas designed to improve leadership and negotiation skills. This part of the programme is led by David Solomon with the invaluable support of Ivan Mactaggart and facilitators Laurence Brown, Phil Rymer and Richard Holmes.
Friday found the participants and the Inside Pictures team celebrating the week's successes as the Module Wrap drinks at The Heights. Next-up for the participants are the final presentations in January, topped by the graduation reception attended by many of the Inside Pictures alumni, speakers, sponsors, supporters and friends. We look forward to an inspiring end to the Programme and an excellent way to welcome in the New Year.